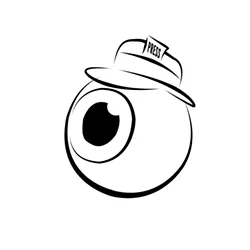 Let the games begin, Eyeballers!
That's right, it's the moment you've all been waiting for — Spokane Mayor Mary Verner will present her 2011 budget proposal to the City Council today at 4:30 pm.
Will she fire 120 people? Can she plug the $12 million hole? Did any of the eight unions at City Hall actually sit down with the mayor? Will she close libraries, fire stations and the doors of City Hall on Fridays?
Maybe! Maybe! Maybe! We aren't sure!
Mum's the word so far on what exactly the budget contains, but Verner's been pretty open all year about what's coming down the pike. Bad news, mainly. The one last known unknown, to use a phrase from the beloved Donald Rumsfeld, concerns the unions.
Did Local 270, the city's biggest union, offer concessions to the mayor to save jobs at the city? The union's leaders have said they'd be willing to come to the table. The Spokane Police Guild has already said it won't open its contract for negotiations until next year.
Today, 4:30 pm, City Hall. Be there. (Or watch City Cable 5. Or stream it later from the city's website.)
Out in Spokane Valley, it's study session time, which means council members will sit around and be lectured by others.
Tomorrow, they'll hear from Susan Meyer and Molly Myers, the unrelated CEO and spokeswoman for the Spokane Transit Authority, respectively. We figure since the Valley is well on its way to trashing the Sprague Appleway Revitalization Plan, it might be pondering doing away with bus service, too. Then street signs, traffic lights, sidewalks and everything else that smacks of transportation infrastructure.
Valley council members will also hear more about the horrors of electronic cigarettes and discuss their broadcasting options. Because so many people watch their meetings on television.
Meanwhile, Spokane County Commissioners have a lot on their platter tomorrow.
For instance, should they accept a $3,300 state grant to maintain a snowmobile trail groomer? What about the $3,335 federal grant to pay for drug testing and bus passes for people involved in the Intensive Supervision Therapeutic Court? And the $75,000 federal grant to expand the Drug Court?
But perhaps the most exciting thing is far down on their agenda, under "Various Resolutions," letter "f." It says: Accept a contract from the Federal Bureau of Investigation for the support of combating organized drug crimes impacting the region of Spokane County.
Those damn Canadians.
Happy Guvment-ing!