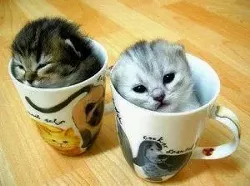 TONIGHT!
Seattle's Blue Scholars approach hip-hop in a brainy, bookish kind of way. Read our interview with them here and check them out tonight at A Club. It's $15, and all-ages. Starts at 7 pm
Downstairs at Mootsy's, a few locals congregate: Diamond Speedboat, Team Growl, BBBBandits and Casey Rogers. 10 pm. $5. Gotta be 21.
And if you're in the Moscow area, head on over to the Kenworthy Theater where the Horse Thieves (who we wrote about in last week's paper) will host their second CD Release show at 7:30 pm. Bart Budwig opens. $10-$12. All-ages.
SATURDAY!
If you missed the Blue Scholars in Spokane, head southward to check them out at the Belltower in Pullman on Saturday night.
At the Baby Bar/Neato Burrito, honky-tonkers Silver Treason, one of our 2011 Bands to Watch, play alongside the Perennials. Shows there start around 10 pm, and are usually free. All-ages.
Just over the Monroe Street Bridge, at the Hop!, Detroit punks the Koffin Kats will be back to rock the house. They play with locals Reason for Existence, Losing Skin, Mercy Brown, the 45s and Rockin Yotes. 6:30 pm. $13. All-ages.
Downtown at Mootsy's, local purveyor of the very darkest of music, Dan Ocean (another one of our 2011 Bands to Watch), hooks up with Justin East to produce Brothers of Midnite — a creepy DJ project spinning darkwave, drag and witchhouse. $3. 9 pm.