Spokane's City Council candidates did all sorts of things to get the electorate's attention: doorbelling, sign-waving, mailer, uh, mailing. And they also wrote a lot about themselves and what they would hope to do for the city. Now that it's mostly over, the election's results beg the question: Did words make and unmake the candidates? Is it about image and publicity, or does rhetoric matter?
The Inlander set out to answer these questions by plugging in information from candidate's websites into Wordle, a website that creates "word clouds" from the entered text. Words that appear more frequently on the websites are larger; words used less frequently are smaller. The conclusions are up to you.
Mayor 
Interestingly, neither victor David Condon nor soon-to-be-ex-mayor Mary Verner bothered to concisely lay out their platforms on their websites. Creating word clouds for these opponents was unfeasible, so let's move on.
City Council President 
The "Priorities" section on the website for Ben Stuckart''s successful campaign talked about "growth," "neighborhoods," and "Spokane," the last word being a commonality to pretty much all the candidates.
Dennis Hession's unsuccessful campaign was anchored by a simple website for a candidate with a "simple" philosophy.
Council District One
Mike Fagan, who triumphed in this race, wrote a lot about the city on his website, as well as quite a bit about "revenue" and "taxes," issues he's been active on in the past.
Fagan's unsuccessful opponent Donna McKereghan wrote about the needs of the city, as well as her own "years" of work with institutions within the city and the state.
Council District Two 
Mike Allen, who is leading this race as of Friday evening, seemed on his "Issues" page to be a temporal guy, what with all his talk about "time" and whatnot.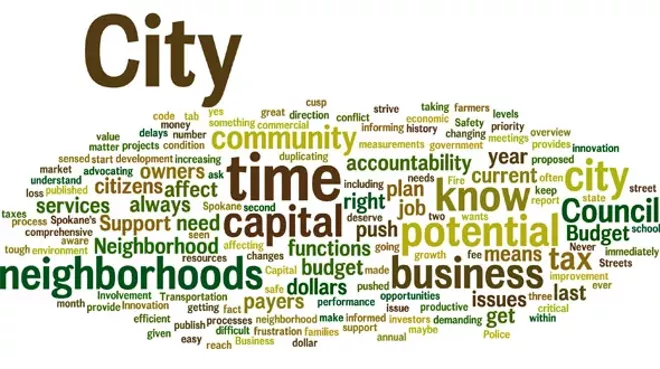 Incumbent Richard Rush's
"Goals" page
talked about "business," but also "corridors," "neighborhoods," and other projects signature to the councilman. Rush is currently trailing Allen by a few hundred votes.
Council District Three
Steve Salvatori won this race with an "Issues" page that talked about a lot of public works like the streets, and utilities like "water."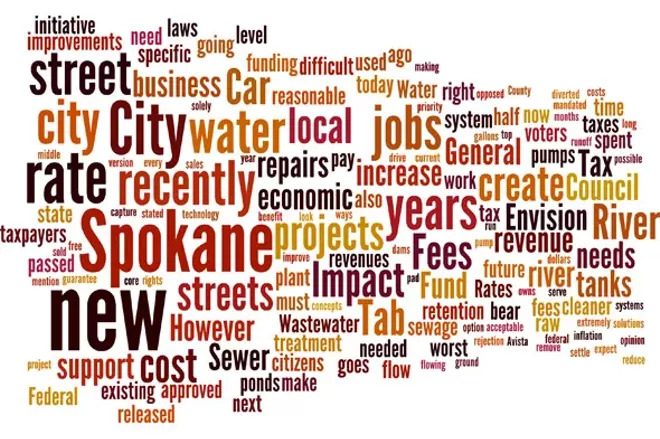 The voters rejected Joy Jones, whose "Priorities" page also talked repeatedly about "maintenance" and the city's roads.