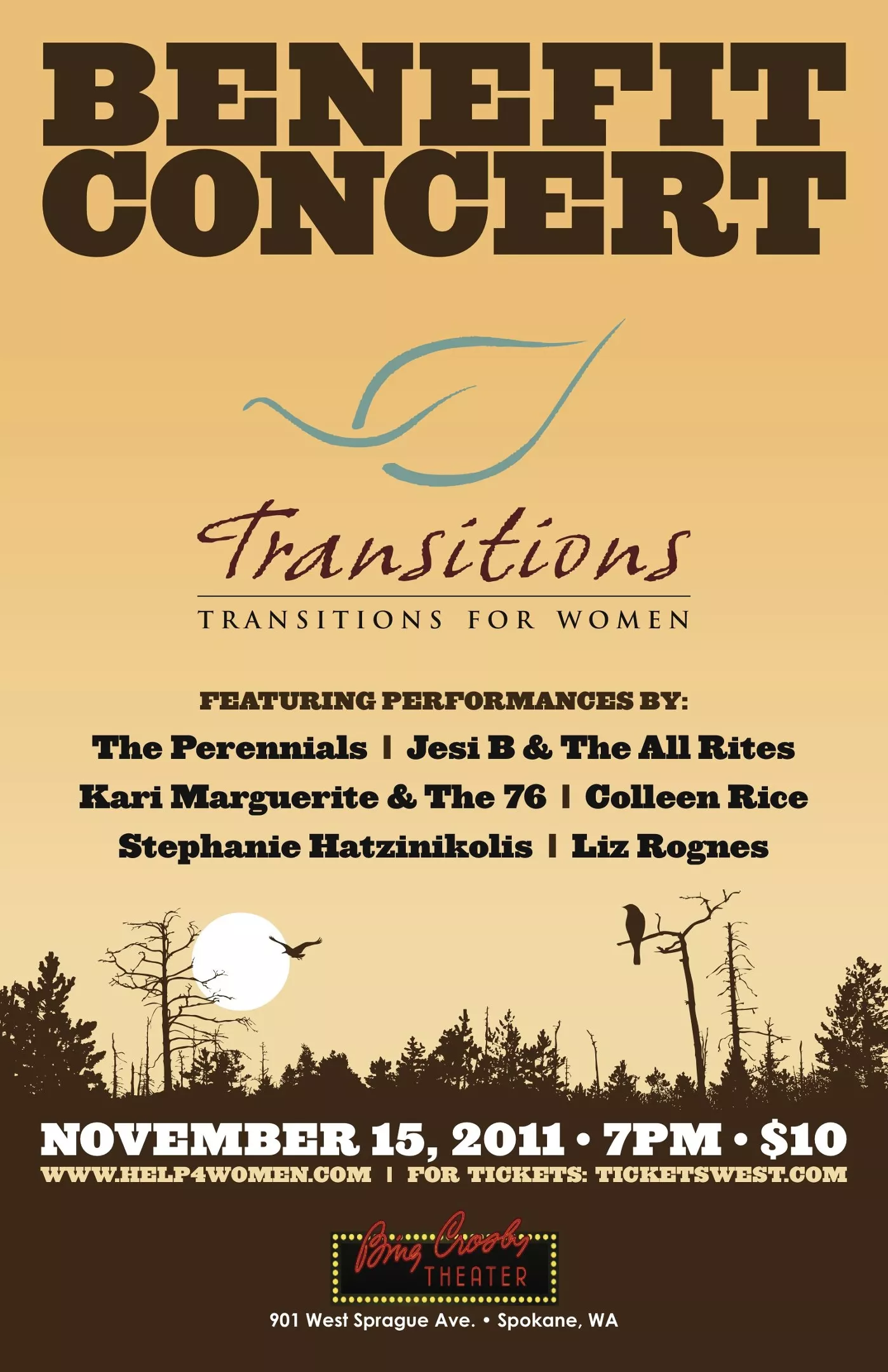 This week is
Hunger and Homeless Awareness Week
and you can help local women and children struggling with homelessness and poverty by attending the Women Transitioning Women benefits concert at the Bing Crosby Theater tonight from 7-9 pm.
The concert features six female musicians from the area who are joining together and donating their talents to support Transitions, a local nonprofit that works to end homelessness and poverty for the women and children of Spokane.
The lineup includes Post Falls alternative rocker Colleen Rice, pianist-singer Stephanie Hatzinikolis, singer-songwriter Liz Rognes, jazz pop songstress Kari Marguerite leading the 76, blues funk group Jesi B and the All Rites, and indie band the Perennials. In addition to music, you will hear first-hand stories from women who have experienced homelessness and how you are necessary in the fight against it.
Tickets are available at the door for a $10 donation.