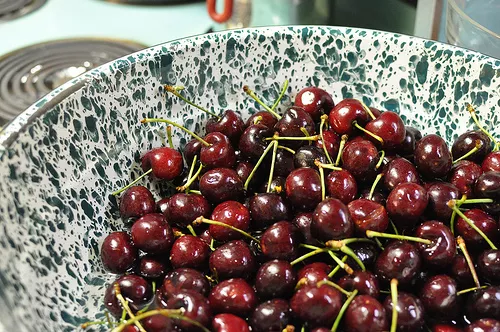 Republicans love filling speeches with little outrageous tidbits about the ways they say the federal government is wasting taxpayer money. In fact, Tom Coburn, Oklahoma's Republican senator, put out something called
The Wastebook: A Guide to Some of the Most Wasteful and Low-Priority Government Spending of 2011
.
And, No. 12 on the list of 100, after "Video Game Preservation" and before the "Remake of Sesame Street for Pakistan," is an entry decrying $100,000 in federal money being spent for fruit growers to put on a celebrity chef show in Indonesia. That $100,000 is given to the Washington State Fruit Commission, in Yakima, Wash.
Celebrity chefs, The Wastebook argues, don't necessarily spur economic growth. And Indonesia, it says citing the Center for Tropical Fruit Studies at Bogor Agriculture University, already produces twice the amount of fruit that the country consumes — and most Indonesians prefer bananas to apples, pears or cherries.
But B.J. Thurlby, from the Washington State Fruit Commission lays out the plan for the show in more detail. The celebrity chefs wouldn't be Emeril or Wolfgang Puck or Anthony Bourdain — they'd be local Indonesian chefs. They'd be partnering with the Washington Apple Commission, and the Pear Bureau Northwest, providing money for those celebrity chefs to give high-end cooking demos for cherries, apples and pears in Indonesian grocery chains. The money came from the federal farm bill funds, but those funds have been distributed through the Washington State Department of Agriculture.
Indonesia is one of the four fastest growing middle-classes in the world. Last year, Thurlby adds, Washington state shipped 2.8 million boxes of apples and 30,000 boxes of pears to Indonesia, but only a mere 2,500 boxes of cherries.
"If you were to look at an economic model, and the trickle down effects of exporting, it's an incredible lift to the U.S. economy," Thurlby says. "For every box of cherries we export, by the time we deliver it, we create $11 of tax revenue."
He hopes that in total the demonstrations will add an additional 50,000 boxes of Washington fruit exported to Indonesia a year.
He says he understands Coburn's criticism. Budgetary times are tough, and if this funding is cut, "so be it." Yet, he thinks that the Indonesian chef shows will use the money effectively. Washington has the types of specialty crops that can use advertising, he says. (The state is the No. 1 producer of cherries, for example.)

"One of the things that I know about Oklahoma, I look at what they're exporting," Thurlby says. "It's pretty limited. They don't have many specialty crops."