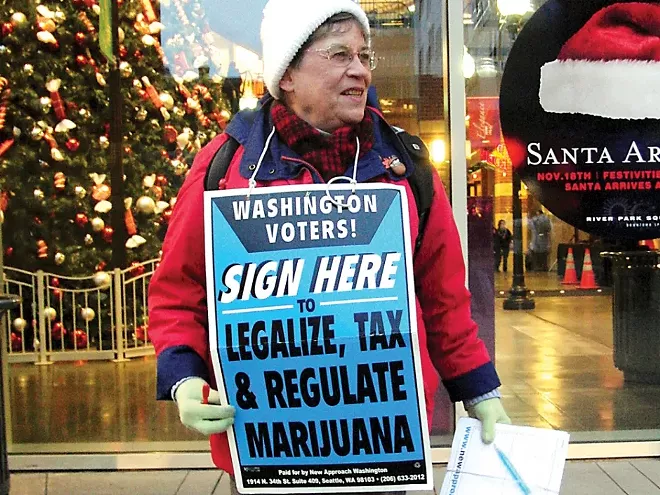 Dr. Kim Thorburn, the former top public health official for Spokane County, will testify in favor of legalizing marijuana to a Washington state legislative committee next week.
The Senate Government Operations, Tribal Relations & Elections Committee and the House State Government & Tribal Affairs Committee are holding a joint one-hour session on Initiative 502, which would legalize, tax and regulate marijuana. Last week, the state's elections office certified that the initiative's backers had turned in enough signatures to be considered by the Legislature.
Legislators have a few options before them. They can pass the measure as submitted. They can reject it and let it go to the ballot this fall. They can ignore it and let it go the ballot. Or, finally, they can let it go to the ballot along with a legislative alternative.
This will be the Legislature's first hearing on the initiative. Others testifying in favor of the measure are Charles Mandigo, a 27-year veteran of the Federal Bureau of Investigation; John McKay,a former U.S. Attorney for the Western District of Washington from 2001 to 2007; and Roger Roffman, a professor emeritus of social work at the University of Washington and a private practitioner specializing in treating marijuana dependence.
The hearing will take place Thursday, Feb. 9, at 8:00 am, in Senate Hearing Room 4 of the John A. Cherberg Building on the Capitol campus.