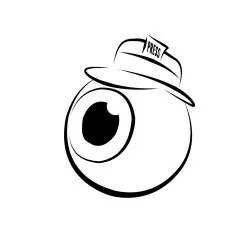 The line on your phone bill dedicated to local taxes likely isn't more than a few dollars. But for the City of Spokane, those payments adds up to nearly $7 million a year. And this year, that cash flow is falling more than half a million dollars short of expectations.
Earlier this year, the city hired an auditor to investigate all the business taxes it charges, prioritizing those levied on phone companies (and usually passed on to the customer via that line on your phone bill).
City officials are currently projecting a $600,000 gap between what it expected to collect in phone taxes this year and what they're expecting to actually get based on payments so far. In a council committee meeting last week, Management and Budget Director Tim Dunivant called the shortfall the "albatross in the room."
Spokane's 6 percent telephone tax works on voluntary compliance, meaning companies file their returns and payments without being billed by the city, making an audit necessary to investigate whether they're paying what they should be, Dunivant says.
Separating talk, text and data charges has allowed some companies to pay less in taxes because data charges are tax exempt, but Dunivant says that's not enough to account for the $600,000 shortfall they're projecting this year. (The city even expected the revenues to increase by $100,000 this year over 2012.)
Dunivant says he's seen the payments decrease by a dramatic 19 percent "within just a couple years."
"It begs the question, 'Are things being exempted that shouldn't be?'" he says.
According to Tacoma-based Tax Recovery Services' bid for the job, the auditors expect to find between $50,000 and $1 million in business taxes Spokane should be collecting. (The city will pay the company 25 percent of whatever revenue is recovered.)
The company claims to have grossed $4.5 million total doing similar utility tax audits for other cities since 2006, including $1.8 million for Bremerton and $1 million for Bellingham ($169,000 of that was from one telephone company).
Gavin Cooley, the city's chief financial officer, says he hopes to see as much as $500,000 recovered from back taxes on private utilities, including electric, gas, garbage, cable TV and phone service. While such an influx of cash isn't shown on next year's budget (since it's not a sure thing), it could pay for future needs.
"It's a place where we have a lot of flux," Cooley says. "If we can regain or even improve on it — $500,000: that's five police officers."
The audit is expected to be finished by the end of this year.
Ring up some more City Hall Eyeball right here.