It's Banned Books Week, which is when we remember that one of our best freedoms is the freedom to read. It's almost kind of sweet, in a way, that people still want to ban books in the age of Grand Theft Auto V and, you know, the whole Internet.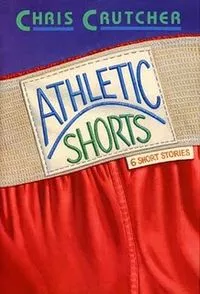 Auntie's Bookstore is hosting a
panel discussion on censorship
this evening at 7 pm with local authors and writers, including Chris Crutcher, who's got three titles on the American Library Association's most recent
Top 100 Banned/Challenged Books list
. (There are
other events
this week, too.)
Unsurprisingly, young adult fiction (or general fiction read by young adults) gets challenged most often. Here are the ALA's most common reasons that books were challenged between 2000 and 2009:
sexually explicit
offensive language
unsuited for age group
violence
homosexuality
Incidentally, the Banned & Challenged Books site has the most fun use of a GIF header I've yet seen on the Internet.
A 2005 survey of books challenged and banned in Washington state schools turned up a lot of the classics — I Know Why the Caged Bird Sings, The Adventures of Huckleberry Finn, Of Mice and Men, Harry Potter — and some less expected titles, like Magic Eye.