Window Dressing, the new project on First Avenue that we told you about in the Ideas Issue, is now up for viewing. Work from local artists is presented like a classic department store window display, and it will change seasonally.
Featured artists include Chase Halland, Toby Keough and Tiffany Patterson. The book featured in the display is Live Now. See it yourself at 1011 W. First Ave.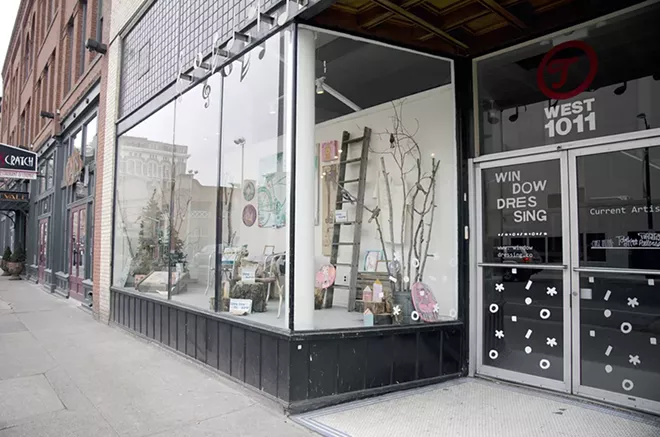 The building is best known in recent years as the home of Terrain, and the new display is a way to showcase local art and keep the building dynamic even when there's nothing on the inside. Also keep an eye out for Terrain's new art event, Bazaar, scheduled for June 21.