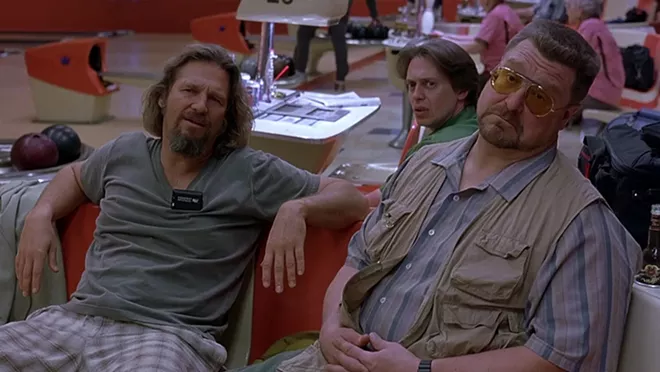 If you were at the last Suds and Cinema, you might remember (depending on how many of those Selkirk Abbey IPAs you had) that we announced the next installment of the Inlander movie/beer night.
Yes, we are showing The Big Lebowski on Wednesday, April 23 at the Bing Crosby Theater.
We are encouraging you to dress as your favorite character from the movie and if you think that's stupid, well, that's just, like, your opinion, man. But we'll have prizes for the best costumes. If, for example, someone comes in a purple one-piece jump suit, a la The Jesus, that would probably deserve a prize. If you want to wear the actual suit from the movie, too bad — somebody already bought it.
The beer for this special event should really tie the night together. Perry Street Brewing will be on hand, pouring pints outside of their own brewery for the first time. We'll have their pilsner and pale ale for you.
Keep an eye on Inlander.com and our Facebook page for ticket giveaways. In the meantime, dig on this, man.