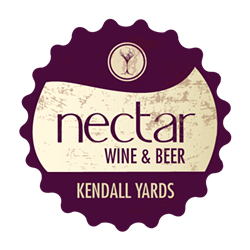 We keep a close eye on the businesses popping up around
Inlander
headquarters and rarely a day goes by without someone in our office starting a sentence with, "You know what would do really well in this neighborhood..."
Well, the people who thought Kendall Yards needed a place to pick up a bottle of wine or some craft beer, or another option for a drink, got their wish. Josh Wade, the owner of
Nectar Tasting Room
, the popular wine purveyor located downtown on Stevens, announced that he's opening Nectar Beer and Wine in Kendall Yards.
The new Nectar is set to go into the space next to Veraci Pizza. And yes, that means they get in on one of the best patios in the city, overlooking the river.
Wade says
Nectar Wine and Beer
will be both a retail shop and a wine bar and hopes to have the spot open by February or March.
"The main goal is to be the wine and beer speciality shop for Kendall Yards. It's going to be more retail-oriented so you can buy a bottle of wine and bring it back to your house or apartment," says Wade.
The space will also offer cheese plates and serve a dozen local, regional and specialty craft beers and as many as 30 wines by the glass.
To get the project rolling,
Nectar has announced a Kickstarter campaign
where future customers can invest for rewards ranging from a wine glass to an all-expenses-paid trip to Walla Walla.