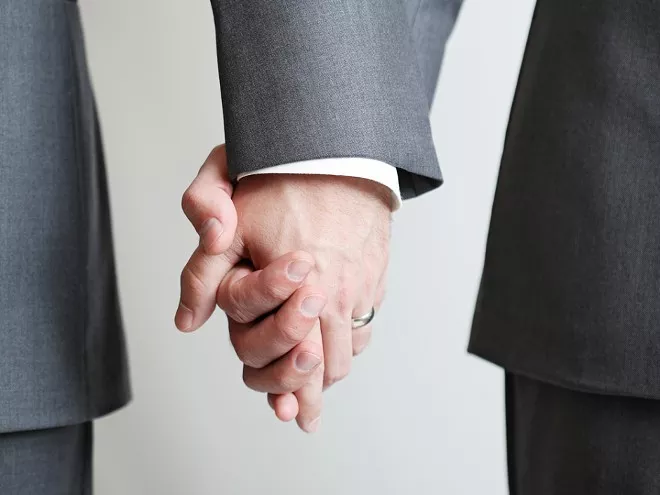 The U.S. Supreme Court decided this morning that it will not hear appeals to rulings allowing same-sex marriage in five states: Indiana, Wisconsin, Utah, Oklahoma and Virginia, effectively allowing marriage in those states. In the cases in question, lower courts had struck down bans on same-sex marriage and those decisions had been appealed. With the Supreme Court refusing to hear the appeals, the earlier decisions will stand and same-sex weddings could begin immediately. And with those decisions no longer in question, they'll also now apply in other states covered by the same appeals courts, bringing the total number of states where gay marriage is legal to 30.
"I'm blown away by this. It is a watershed moment for the entire country," an ACLU lawyer told the Washington Post.
You'll remember that Idaho has spent the year undergoing its own battle over marriage equality. For now, the state remains a "Meanwhile..." footnote in talk about today's SCOTUS decision. Because Idaho was not one of these five cases, the decision won't immediately clear the way for marriages there. The Supreme Court seems to be indicating that it will defer to the lower courts on this issue (at least while they're rejecting same-sex marriage bans), and that's likely to have some effect on future rulings — it's just unclear exactly what. In early September, the 9th Circuit heard Idaho's case, in which the state is defending its voter-approved ban on same-sex marriage. That court could rule at any time.