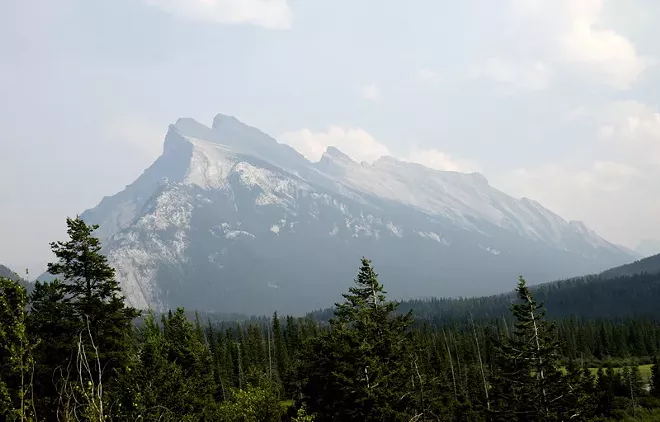 OUTLANDER serves as a weekly round up of Inland Northwest outdoor recreation and natural resources news. This feature will highlight a wide variety of issues and events, ranging from camping tips to national environmental disputes. We'll also try to include some scenic photos. Feel free to pass along suggestions or curiosities celebrating the Great Outdoors.
—
Yesterday was International Mountain Day, so I hope you took a moment to consider the majesty of the world's great peaks large and small. Here's a start. (MNN)
Wildlife officials are investigating what may be first livestock animal killed by wolves in Whitman County (KXLY)
Kayak anglers find success at Rock Lake southwest of Spokane. (Seattle Times)
Recycle Man hits the ice to promote ecological responsibility. (Inlander)
Winter fly fishing tips on the Spokane River and other area waterways. (Silver Bow)
Spokane native's Surviving the Tribe TV show looks at first season and future goals (S-R).
Idaho may resort to cloud seeding. (Idaho Falls)
Salmon restoration along the Columbia River (HCN)
As the movie Wild brings new attention to the Pacific Crest Trail, hear from an expert. (WTA)
The most popular Instagram outdoor photos from the Department of the Interior (Time)
Another slideshow, this time with crazy animal photos. (Time)
Also, an impressive photo of a deer getting heli-netted in Wyoming. (Wyodeer)
A sniper hunts foxes in the streets of London. (NYT)
Discovery Channel's Eaten Alive disappoints. (WaPost)
Cross a metrosexual with a grizzly bear and you get the new "lumbersexual," most commonly observed in beard, flannel and work boots. (The Atlantic)