As the Inlander's event listings editor I have a pretty good handle on what's going on around the region on any given day. But today is Friday, and there's a lot to choose from, so here are my top picks for today's calendar. Find all events submitted to the Inlander here — it's super easy to search by category, sub-region and date, or browse just the red-starred Staff Picks that we think will be really rad and worth your time.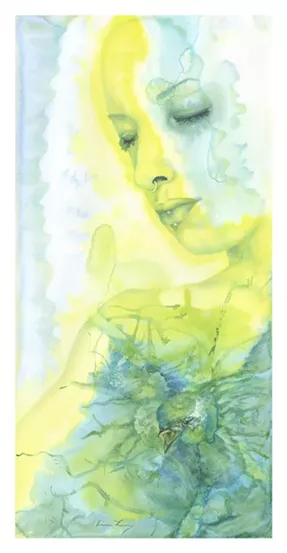 VISUAL ARTS | February was a short month, so if you're feeling like First Friday is back again sooner than it should be, that's why. This event's participants tend to ebb and flow with the changing of the seasons, and with spring on the horizon (or already here, judging by the sunshine) and all of us itching to get outside, there's no better time to stroll the city sidewalks and see some amazing local art than tonight. You can always access our comprehensive listings of the month's events and ongoing shows at Inlander.com/FirstFriday.
WORDS | Thanks to our thriving literary arts scene, the Northwest is continually hosting notable writers from out of town, like award-winning author Elizabeth Graver. A guest of Eastern Washington University's Visiting Writers Series, Graver reads from her work and talks about her writing process tonight at Auntie's, at 8 pm.
COMEDY | The culmination of a several months' worth of open mic events, the Spokane Laugh Off at the Bing (8 pm) showcases the top five funny folks who participated in the Friends of the Bing's Homegrown Comedy Series, held at the theater's Ovations Lounge. It's no secret anymore that the Lilac City is home to a lot of really hilarious people, so get out there and see them now before they get famous and, you know, maybe even their own network TV shows.
THEATER | When I searched online to find out more about the true story behind the play These Shining Lives, which opens tonight (7:30 pm) in Whitworth University's Cowles Auditorium, I was so intrigued I spent my lunch hour reading up on all I could find about the ill-fated "Radium Girls." Audiences of this show should be equally enraged and mesmerized as the women's story unfolds on stage.