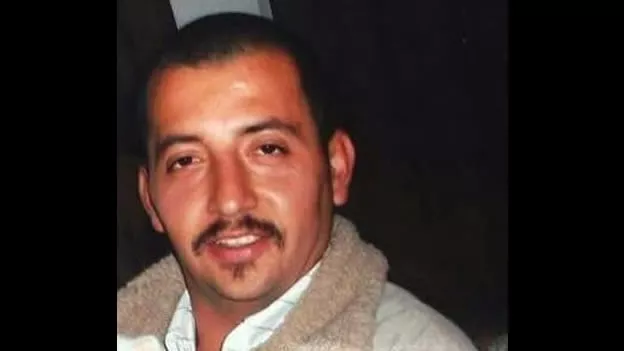 Three police officers
will not face charges
in the shooting death of Antonio Zambrano-Montes, who was shot at 17 times, Franklin County Prosecutor Shawn Sant announced during a press conference Wednesday afternoon.
Sant's decision comes seven months after three Pasco officers shot the 35-year-old Zambrano-Montes for throwing rocks at them. One of the officers, Ryan Flanagan, has resigned. The other two, Adam Wright and Adrian Alaniz, remain on the force. Sant has made all
investigative materials
public.
The shooting was captured on cell phone video and
sparked protests
in the town that's 56 percent Latino; 14 of the 68 Pasco police officers are Hispanic.
Toxicology tested showed the Mexican national was under the influence of methamphetamine at the time of the shooting. He had been living in the area for more than a decade, according to new reports.
"His claim that there is insufficient evidence to establish any crime beyond a reasonable doubt is a pretext for his decision to protect law enforcement from the very beginning of this case," the attorney for Zambrano-Montes' family said in a release. "We are not surprised by this decision but disgusted and disappointed."
The family has filed a multimillion dollar federal lawsuit against the officers, the police department and the City of Pasco.
Here is a video of the shooting:
Here's the lawsuit filed in federal court:
Zambrano-Montes federal lawsuit