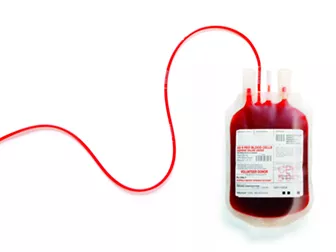 The widespread, mosquito-borne Zika virus — linked to abnormally small heads of babies recently born in Central and South America — is not likely to spread to the Northwestern U.S. due to our region's temperate, dry climate. But the Zika outbreak is affecting the region in other ways. In an email sent earlier this week to its blood donor database, the Inland Northwest Blood Center reports it's already noticing an impact on blood bank supplies due to people who've traveled to an area affected by Zika being advised not to donate until 28 days after they've returned.
While travel to areas impacted by the virus has caused a relatively small decrease in donations — about 2 percent of blood donors have been turned away from donating for this reason — INBC is still trying to catch up after some major storms that hit our area months ago, and a traditional slowdown during the holidays.
"Normally right now we would have more units," says Tesia Lingenfelter, INBC's marketing and communications director. "February is not a rough time for us; the slow times are December because students are on vacation and while they're out, donations typically drop."
But before the holiday break, Lingenfelter says the center was already trying to catch up because of the big November windstorm and the heavy snowfall we then experienced in December. Plus, during cold and flu season the number of eligible donors also drops.
INBC's staff has been asking donors during a pre-donation, medical history questioning if they've traveled to any of the countries affected by Zika — which includes popular vacation spots like Mexico, the Caribbean and Puerto Rico, as well as all of Central and South America — since the outbreak was first being reported last year.
"The main concern right now is that normally people go [to those areas] for spring break," Lingenfelter explains. "If they go in March and April and have to wait another month to donate — and for WSU they're out in the beginning of May — we're worried we won't bulk up supply. We're meeting the day-to-day need, the problem is that if we had an emergency to handle."
She suggests that if you're able to donate and know you'll soon be traveling to an area in those regions (pregnant women still should not be traveling to any area where Zika has been reported), to come and donate blood before your trip. Then, after returning and the 28-day waiting period is over, donors are able to give blood again when the recommended 56 days between donations has passed.
Blood donation appointments can be scheduled online through INBC's website. If you're apprehensive about donating, these tips on how to prepare can make the process less stressful on your mind and your body.