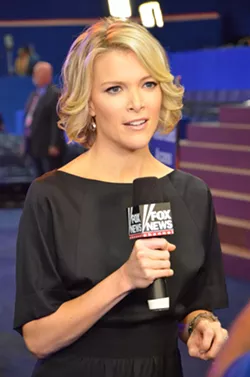 ON INLANDER.COM


• Why the hell is there so much
property crime
in Spokane?
Let us show you
.
•
Frank Straub
won't be answering
questions
from the city's investigator, lawyer says.
• How does a music venue keep going after a highly publicized shooting?
We investigate.


IN OTHER NEWS:


• An addition to a chemical safety bill in the U.S. House could protect
Monsanto
from a lawsuit filed by the city of Spokane. The
New York Times
is calling the one-paragraph addition a "
legislative gift
."
ICYMI: Spokane is
pissed
at Monsanto because the agrochemical company allegedly sold chemicals it knew were
dangerous to humans and the environment
for decades.
• See a
dead moose
on the side of the road in Idaho? Slice you off an antler or a leg to take home. Just make sure you remember to tell the Idaho Department of Fish and Game. Apparently
everybody's
doin' it! (
Spokesman-Review)


• The U.S. Supreme Court appears
divided
over the first
abortion
case it's heard in nearly 10 years. The case focuses on a
Texas law
that could dramatically shrink the number of state abortion clinics.
• Megyn Kelly and Donald Trump will meet again tonight at the
Republican debate
in Michigan. Trump dropped out of the debate on the eve of the Iowa caucuses after this
exchange with Kelly
last year.
• Umph-what?! Umphrey's McGee in Sandpoint
next Thursday
: