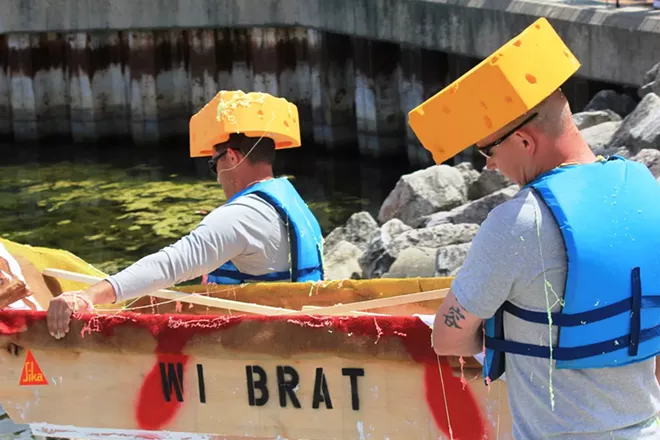 ON INLANDER.COM
This One's For You, My Three Stolen Bikes

• Our story about property crime in Washington state resulted in the legislature earmarking
$300,000
to fight property crime in Spokane County. That's about $75 dollars per word!
Bad News For "'Some Of My Best Friends Are Black' Lake"

• A Washington state senator is looking to change
racially-insensitive
place names.

Aaaactually Live!
Famous scientist/movie nitpicker Neil deGrasse Tyson is
coming to Spokane
. Please go and argue with him about
Star Wars
.

Like Sunshine, On A Cloudy Day.
When your mom tells
you you
need to get a little sun, it's not just because she hates video game.
Sun is actually good for you
.
HERE

Fighting Discrimination with Discrimination
• Gov. Jay Inslee has banned Washington state employees from
traveling to Mississippi
because of the state's legislation allowing businesses to discriminate against gay and transgender customers for religious reasons, and also because
eww gross, Mississippi
. (
Spokesman-Review
)

If Only There Were Some Way, As Her Employer, He Could Require Her To...
• Gee, Mayor David Condon would really like his city attorney to participate in the investigation into former Police Chief Frank Straub's firing. Not enough to
require it
or anything. But he'd like it. (
Spokesman-Review
)
Spokane Gives a F—-.
• Yes, giving a hoot means not polluting. But a
true
hoot-giver goes one step further and cleans up the pollution that already exists. That's what
Spokane Gives
is all about. (KXLY)
THERE

The Times, They Have Already A-Changed

• In his victory speech in Wisconsin, Bernie Sanders promised to "
pass gay marriage in 50 states across this country
." Wow! He hasn't even been elected and he's already fulfilled one of his campaign promises.

Cruzing Altitude

• Maybe, in retrospect, Donald Trump
should have put on that cheese hat
. His
whalloping
by Ted Cruz isn't close to the end of the Trump campaign. But it brings us one step closer to that longtime political journalist fantasy: A Contested Convention. Man, future historians are going to be jealous of us and our electoral chaos.

The Only Way to Stop A Bad Guy with Gunnlaugsson is a Good Guy With A Gunnlaugsson

• Iceland's Prime Minister
Sigmundur David Gunnlaugsson
has stepped aside amid the growing "Panama Papers" scandal.