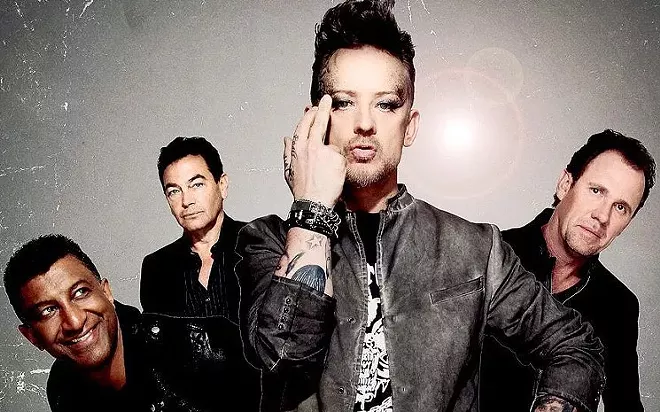 The Inlander Northwest's August music lineup is getting downright out of control. There is far too much to choose from, but you should try anyway.
TONIGHT, TONIGHT
The
Spokane Brewers Festiva
l kicks off this afternoon with three local acts playing the Spokane Arena parking lot. The even is free to get in and is open to all ages. The schedule is as follows:
Friday
CARLI OSIKA, 3-4:30 pm

RAGTIME ROMANTICS, 5-6:30 pm

RIVER CITY ROOTS BAND,
7-9 pm
Saturday
TYLER AKER, noon-1:15 pm
LUCAS BROOKBANK BROWN, 2-3:15 pm
FAT LADY, 4-5 pm
WORKING SPLIFFS, 5:30-7 pm
SILVER TREASON, 7:30-9 pm
Read our preview story about the brews right
here.

Keeping on that festival track, the Medical Lake-based Blue Waters Bluegrass Festival also kicks off tonight and runs through Sunday.
Chatham County Line
and
Front Country
headline. Read our preview of the annual family-friendly event
right here.
Sometimes you have to give in to something out of your comfort zone, and tonight the
Moon Hooch
show at the Bartlett can help you do just that. They're just three Brooklyn dudes making wild and crazy music on drums and souped-up saxophones. It's a spectacle of jazz, rock and dance music all rolled into one, which they've dubbed as cave music. Their show is $15 at the door and starts at 8 pm.
Culture Club's
show tonight is sure to bring out a slew of cool cats, especially with English Beat and Berlin opening. The original lineup, including Boy George, is intact for this tour, which is their largest of all time. Tickets run from $55-$85 at the door. Read our recent interview with bassist Mikey Craig
right here
.
SATURDAY
He's hard to classify. Even the Grammys haven't had much luck defining
Ben Harper
's music, as he's won awards in pop instrumental, traditional soul, gospel and blues categories. Whether he's singing straight and sorrowful tunes accompanied by his acoustic guitar or delving into breezy island rock, Harper proves he's a musician without limits. On Saturday, he'll help close out the
Festival at Sandpoint
's final weekend. Thankfully, this is a dance show, so folks wanting to get closer to the stage can do so in the middle of the venue. Cost is $65. MEANWHILE, afterward be sure to the Moon Taxi
Aftival show
at the Hive, which starts when Harper ends.
The one-day-only free
Garland Street Fair
starts Saturday at 11 am with a whole bunch of local vendors and best of all, music. The main stage features many established Spokane acts, including Peter Rivera of Rare Earth and Sammy Eubanks, while the smaller stage is showcasing acts for the more indie rock-inclined with artists like the Bight, the Backups and Ragtag Romantics. See the full music lineup
here.