ON INLANDER.COM
INHEALTH:
The science behind kids' love of sweets; plus, a $40,000 challenge
NEWS:
Spokane police will not face charges in West Wynn Motel shooting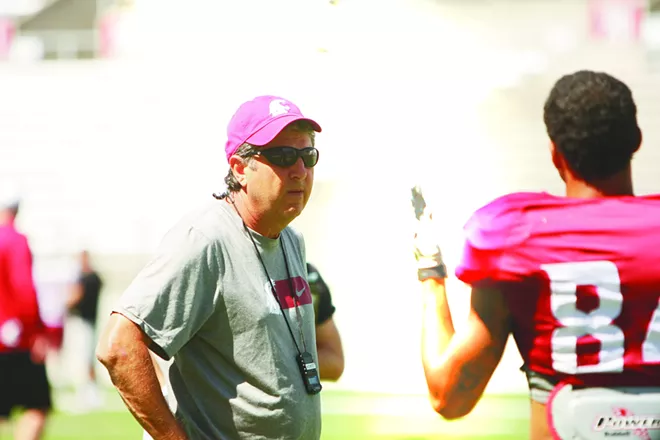 WSU president proposes new fees

Hoping to make the school's athletic department financially viable, the president of Washington State University has proposed asking students
to kick in another $50 per semester
. The idea is being widely panned. (
Spokesman-Review
)
Idaho preparing for insurance rate hikes
The Idaho Department of Insurance
unveiled its approved health insurance rates
for all individuals and small group health plans for 2017. Across the state, the average rate for individual plans offered on the state health insurance exchange will be almost a quarter higher in 2017. (
Boise Weekly
)
Renfro accused of bad behavior behind bars
Accused cop killer Johnathan Renfro, currently incarcerated in Kootenai County jail, allegedly made weapons, planned to escape and bragged about shooting an officer, according to
revelations made in court
. (
CDA Press
)
THERE
Officer involved in shooting released
A Tulsa, Oklahoma, officer who shot an unarmed black man
has been charged with manslaughter
and released on a $50,000 bond. The shooting, which was captured on video, has sparked national outrage.
Charlotte mayor calls for release of police shooting video
The mayor of Charlotte North Carolina is requesting that a video capturing the police shooting of black man
be released to the public
. The incident caused protests in the city.
Hackers stole info from 500 million Yahoo users
Yahoo has revealed that
state-sponsored hackers broke into the company's network
and stole names, email addresses, telephone numbers and other sensitive information in 2014.