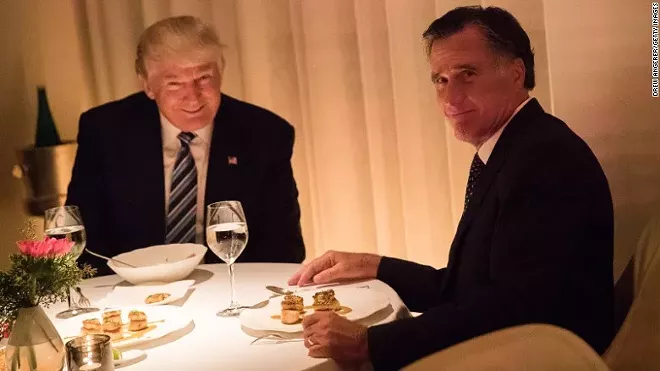 On Inlander.com

Paint It Black

Lewis Black, he of bulging angry forehead vein
fame
, is coming to Spokane.
Paint It White

Snow is beginning to fall, ominously, over the city of Spokane.
Here's where you can ski
.

HERE

Weed Pulling
The Spokane County Commissioners quietly passed an ordinance to put a moratorium on outdoor marijuana farms, with County Commissioner Al French saying
"You don't want to advertise these things before they even take effect."
(
Spokesman-Review
)

Interior Decorating
The
Spokesman-Review
reports that Cathy McMorris Rodgers is being considered for
Secretary of the Interior
. (
Spokesman-Review
)
A Solid Bee
WSU is working on breeding
stronger honey bees
,
because
apparently
they haven't seen that terrifying
Black Mirror
episode yet. (KREM)


THERE

Air Conditioner Repair

Trump and Pence help keep
air conditioner jobs
in the United States — but we don't know the details yet. (
New York Times
)

Deal With A Donald

Mitt Romney, who slammed Trump as a danger to the country, looks to be repairing things with the President-Elect in an attempt to be Secretary of State. Is this an example of Romney's patriotism — trying to do what he can to limit the damage of the Trump presidency? Or
has he been seduced by the trucker-hat-stitched promises of Trump
, like so many of his fellow
Republicans.
(
Washington Post
)

Priced In

Tom Price, Trump's pick for the Health and Human Services Committee — gasp! — doesn't even like
Obamacare
! (
The Atlantic
)