ON INLANDER.COM

• GIFT GUIDE:
Books, music, video games. You need presents,
we got ideas
.
• POLICE:
Public records
reveal the mood
back in August when Mayor David Condon tapped then-Asst. Chief Craig Meidl for top cop.
• SEXUAL ASSAULT ON CAMPUS:
North Idaho College
settled a lawsuit with a woman who accused the school of disciplining her
, and not her alleged attackers, when she reported she was gang-raped at an off-campus party.
IN OTHER NEWS:


• Members of the city's Ethics Commission are crying foul after Mayor David Condon asked
former city utilities director Rick Romero to help shape Condon's policy goals
in his final years in office. The Ethics Commission has already rejected Romero's employment because of a city policy preventing retired employees from coming back to City Hall within a year. (
Spokesman-Review
)
• Retired Marine Gen.
James "Mad Dog" Mattis is President-elect Donald Trump's pick as secretary of defense
. Mattis has been critical of President Barack Obama's strategy in the Middle East. (
New York Times
)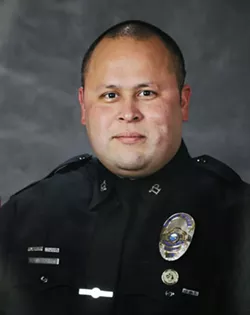 • A Washington Department of Corrections worker says he was
a scapegoat for the agency's sentence-calculating glitch
that ended up releasing several prisoners early. David Dunnington, an IT business manager, was identified in a report as one of the six employees who contributed to the DOC's delay in fixing the problem and was demoted. (
Seattle Time
s)
• The Tacoma police officer who was shot and killed Thursday while responding to a domestic violence call has been identified as
Reginald "Jake" Gutierrez
. Witnesses say he
sacrificed himself
to protect his partner and the wife of the man who allegedly shot him. The 38-year-old alleged shooter has not yet been identified. (
Tri-City Herald, Seattle Times
)
• Public colleges and universities in Washington state have to
beef up their adjudication process
when a student faces expulsion, according to a
state Court of Appeals ruling
. Only 12 of the 27 public institutions of higher education are giving students a chance to defend themselves, the court found. (
Seattle Times
)