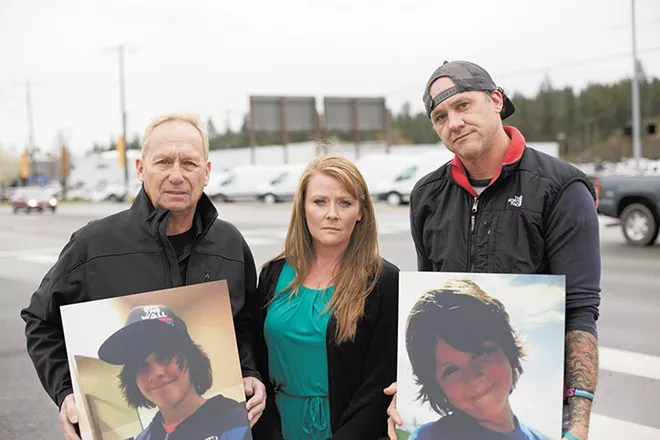 A Spokane County Sheriff's deputy will not face criminal charges for his involvement in the
death of 15-year-old cyclist Ryan Holyk
, a news release from the Spokane County Prosecutor's Office says. The decision comes despite overwhelming evidence that Deputy Joseph Bodman hit Holyk with his patrol SUV.
Bodman was driving more than 70 mph with no lights or siren as he approached the intersection of E. Sprague and Vista Road in Spokane Valley nearly three years ago. Holyk crossed in front of the deputy against the light and died in the hospital of severe head injuries 10 days later.
Initial investigations by the Spokane Police Department and Washington State Patrol determined that Bodman's SUV did not hit Holyk, missing him by about a foot, despite the
presence of Holyk's DNA
on the police vehicle's bumper. The news release from the Spokane County Prosecutor makes no mention of Holyk's DNA on the bumper.
Another analysis of surveillance video by
forensic video analyst Grant Fredericks
also concluded that Bodman's SUV did not hit Holyk. Fredericks previously analyzed video footage in the death of mentally disabled janitor Otto Zehm, who died after a violent confrontation with SPD. His conclusions in that investigation turned out to be incorrect.
Based on the three investigations into Holyk's death, officials concluded that the teenager's injuries were a result of his own recklessness and attempts to avoid the police vehicle, pointing to the fact that his bike didn't have brakes or reflectors and that he wasn't wearing a helmet. Witnesses, however, said they saw and/or heard the SUV hit Holyk.
Bodman's statement over the radio immediately after the incident contradicts officials' conclusions as well. After he drove through the intersection, Bodman told dispatch that he "hit a pedestrian." He has since reversed that statement in sworn testimony.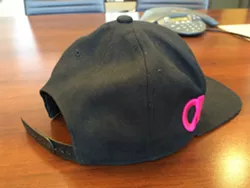 A fourth review of the case in June 2016 by independent accident analyst Jarrod Carter of Origin Forensics also seemed to contradict police conclusions. Carter found an imprint of Holyk's snapback hat on the SUV's bumper and
ultimately concluded
that there was a "high likelihood of an impact" between the patrol car and Holyk.
Because of Carter's conclusions, the prosecutors's office reconsidered filing negligent driving, reckless driving and/or vehicular homicide charges.
"After careful consideration ... a review of newly available evidence, the requirements of (state law) and including an analysis of available defenses that could be brought at a trial, no criminal charges will be filed in this matter," the prosecutor's news release says.
Holyk's family has filed a wrongful death lawsuit, which has been
postponed
until March. Mike Maurer, the attorney for Holyk's family, has
criticized the police investigations
and conclusions and says he's not surprised by the prosecutor's decision.
"Perhaps you can debate certain things, but how can you possibly debate whether Bodman was driving negligently or recklessly?" Maurer says. "If you or I were driving our vehicle down Sprague at 70 mph, I guarantee we'd receive at minimum a reckless or negligent driving charge. If he's not running lights or a siren, police officers have to follow the same laws you and I do."
Maurer adds his disappointment that Holyk's family was not notified ahead of the prosecutor's announcement to the general public.
"No representative from the county has ever contacted Ryan's parents, and yet again they have to find out about this through a press release," he says. "That says to me that they don't care. They're more interested in getting their version of the story out."