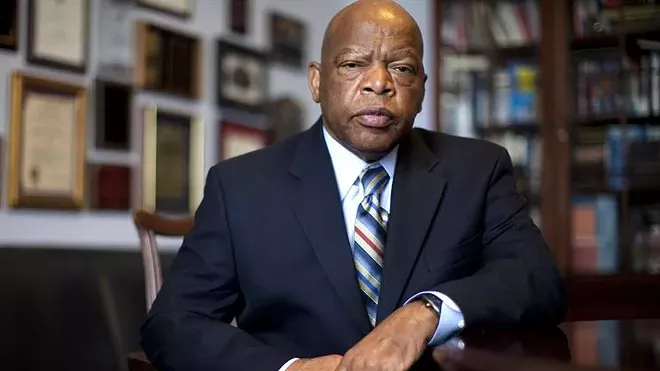 ON INLANDER.COM
•
Spokane police shot and killed a man
on the lower South Hill Sunday. Details are still sketchy at best.
•
Entertainment options this week
include a Jewish Heritage film fest, hard rockers Chevelle and a Woman's March on Spokane.
HERE
Local loss
Spokane Superior Court Judge Sam Cozza, a Gonzaga grad and booster, was hailed for his fairness in the court and generosity off it.
He died on Sunday
of complications from a heart bypass. (Spokesman-Review).
Almost at the top
Gonzaga's men's basketball team
put a beat down on conference rival St. Mary's
Saturday night, and remain undefeated, yet won't be No. 1 in the polls this week. (ESPN)
Get out the waders
Believe it or not, temperatures above freezing are headed to the Inland Northwest, and with them the
threat of flooding
is on the radar. (KXLY)
THERE
Not a racist, nor a historian
President-elect Donald Trump spent the days leading up to today's Martin Luther King Day holiday
lambasting a civil rights hero
on Twitter and canceling a planned trip to the Smithsonian's African American history museum. (New York Times/NY Daily News).
National intelligence
Meanwhile,
Trump and the outgoing CIA director are trading barbs
over the Donald's apparent lack of savvy when it comes to Russia (from the CIA's perspective), and the agency's potentially being behind the so-called Trump dossier that Buzzfeed published, full of unseemly things about the president-elect (from Trump's perspective). (CNN)
Uh-oh
America's
NATO allies aren't too excited
about the next president's calling the organization "obsolete." (BBC)

It's Martin Luther King Day
Watch his "I Have a Dream" speech if you can't go the parade in downtown Spokane: