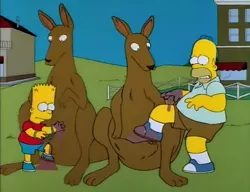 ON INLANDER.COM

Immersion therapy
Spokane Public Schools will offer a
Spanish-immersion language course
this fall,
ja?
Scandal!
Art Director Derek Harrison has a terrible secret: The first concert he went to was
Nickelback
.

HERE

An education in politics

The state
Senate passes a major overhaul
of school taxes and spending — but don't expect the Democratically-controlled house to like it much. (
Spokesman-Review
)
Short change
Rep. Shelley Short's rep spot will be filled by
her legislative assistant
as she heads to the state senate. (
Spokesman-Review
)
Blasphemy!
So-called "scientists" question the infallible wisdom of
the groundhog
. (
Spokesman-Review
)

THERE

Don't forget Australia
The Bart Simpsonification of the American Presidency continues as Trump insults and badgers Australia's
prime minister
. (
Washington Post
)

Prayer and intercession

On the National Day of Prayer, President Donald Trump offers a prayer — for
Arnold Schwarzenegger's Celebrity Apprentice
ratings. (Fox News)
Let us politic
Trump proposes allowing preachers to preach politics from the pulpit without risking their
tax-exempt
status. (
New York Times
)