On Inlander.com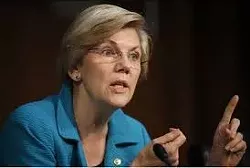 For what will it profit a Jimmy if he eats the whole world, but loses his soul?
Jimmy Eat World is coming to
eat the world of Spokane
in April.
HERE
To be fair, the guy did threaten to shoot him and his kids
A cop is
put on desk duty for a year
for cursing at a suspect. (
Spokesman-Review
)
One of the few websites with a "Black Crime" tag

Shawn Vestal suggests that Breitbart News may not have
entirely pure intentions
in its less-than-accurate accounting of what happened with Muslims in Twin Falls. (
Spokesman-Review
)
But how does it compare to the InSlander?

Jim Kershner
runs down the history
of the "Socialist-Review" moniker. (
Spokesman-Review
)
THERE

The nerve of that woman
The GOP silences Elizabeth Warren for
daring to question the character
of Jeffery Beauregard Sessions by reading from Martin Luther King's widow. (
Washington Post
)

You'll Never Raid In this Town Again
After a botched raid, Yemen won't allow
ground missions by U.S. forces
. (
New York Times
)

Nordstrom Und Drang
Donald Trump takes it to the enemy —
Nordstrom
. (
Fortune
)