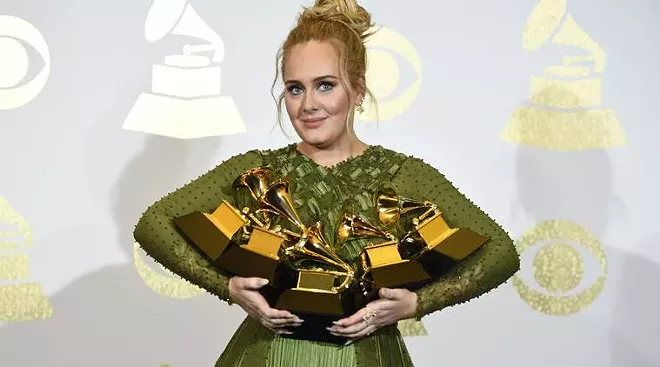 ON INLANDER.COM

WHAT'S UP:
Portland rocker Sallie Ford headlines The Bartlett and former Royal Ballet dancers
offer an elegant look at life and death for
Valentine's Day;
l
ater this week, check out the romantic waltz
A Little Night Music,
and don't miss the star-powered homage to Jimi Hendrix at Northern Quest Casino.


NEWS:
A new initiative from
the Spokane Police Department will aim squarely at reducing an infamous problem in Spokane: property crime
.
FOR FUN!
: With 11 days to go in their Kickstarter campaign,
two Spokane-based game creators have received over $74,000 to fund their fast-paced tabletop game, Dice Throne
.
IN OTHER NEWS

An "A" and "B" conversation
Adele said "Hello" to big wins for album of the year, and record and song of the year,
but made sure Beyoncé got several shoutouts for
Lemonade
, which earned Best Urban Contemporary Album, and for the expectant diva's show-stopping celebration of motherhood.
(The New York Times)

Band together

Thousands of people packed a rally supporting the refugee community on Sunday
at Gonzaga, where speakers shared their hopes and fears in the wake of Trump's ban targeting both legal and illegal immigrants and refugees. (
Spokesman-Review
)
Concern is growing about national security adviser Michael Flynn's December call with the Russian ambassador
, in which Flynn contradicted White House statements about sanctions against Russia, well before Trump took office. Flynn and the Trump administration have not been able to deny the allegations in recent days. (CNN)

(Un)even flow
Nearly 200,000 people in Northern California have been evacuated due to fears that the Oroville Dam, the nation's tallest, will overflow
after a winter of heavy rainfall; crews are assessing the situation this morning. (CNN)
Have a great week!