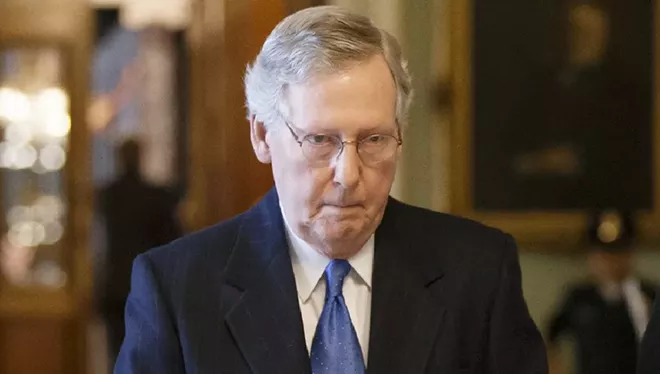 ON INLANDER.COM
NEWS:
Does Mitch McConnell have a Plan D?
The Senate Majority Leader's "repeal, don't replace" Plan C, the latest attempt to derail the Affordable Care Act,
sank to the bottom of the Potomac shortly after being launched
. It was torpedoed by three Republican women, including West Virginia Sen. Shelley Moore Capito, who said, "I did not come to Washington to hurt people." (via
New York Times
) President Trump's response?
"Let Obamacare fail."
NEWS:
With the county facing a $10 million budget deficit, Spokane County Commissioners Al French and Jeff Kerns
warned of employee layoffs and cuts in criminal justice services and parks upkeep
unless residents vote to increase the property tax levy by more than 1 percent.
SPORTS:
How do the Eagles top last year's success on the football field? They don't, according to Big Sky Conference coaches and writers, who predicted that Eastern Washington — led by last year's breakout star, quarterback Gage Gubrud —
would finish second to North Dakota
this season. The Eagles open at Texas Tech in six weeks.
IN OTHER NEWS

More Russian nesting dolls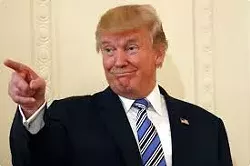 A
stunning 6,000-word investigative report
alleges that Donald Trump's business empire owes its existence to a steady flow of money from Russian mobsters and oligarchs, who used their
purchases of Trump properties to launder billions of dollars
over the past three decades. (
The New Republic
, MSNBC)
An
eighth man was in the room during Donald Trump Jr.'s June 2016 Trump Tower meeting
with campaign officials and Russian representatives — financier and suspected money launderer Irakly Kaveladz. (
New York Times
)
Seven months after its diplomatic properties in Maryland and on Long Island were seized in response to meddling in the 2016 presidential election,
the Russian government issued new threats against the United States
. American intelligence agencies have said that don't want the properties back in Russian hands. (
New York Times
)
The White House confirmed that
President Trump and Russian President Vladimir Putin met not once but twice
at the G20 summit meeting in Hamburg earlier this month, engaging in an impromptu discussion at a dinner with world leaders that lasted as long as an hour and relied solely on a Kremlin-provided interpreter. (
New York Times
)
Meanwhile, in the Gem State...
Idaho's Supreme Court upheld Gov. Butch Otter's
veto of a bill repealing a 6 percent tax on groceries
. And after being sued by the state Democratic Party, Idaho's Secretary of State said he
won't hand over detailed voter information
to President Trump's election-fraud commission as part of the settlement. (
Idaho Statesman
,
Idaho Press-Tribune
)
Institutional abuse
A new report by Disability Rights Washington
reveals neglect and
dangerous, even deadly, conditions for disabled people
living in four state-run facilities, one in Medical Lake, resulting in
federal sanctions and cuts in funding
. (
US News & World Report
, KING)
The fires this time
No less than
20 forest fires continue to rage across tinder-dry central and southern British Columbia
. The blazes, which have forced nearly 46,000 people to evacuate their homes, have burned more than 800,000 acres across the province this season. (CBC)