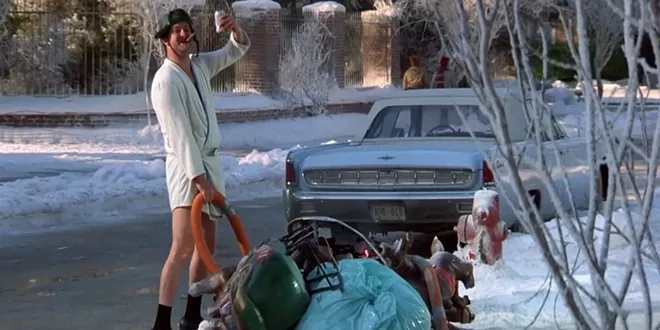 Red alert! Only one week left to get your Christmas shopping done (if you're into that sort of thing). But keep your sanity through the crowds by entertaining yourself, too, using our
event listings
and
staff picks
for guidance.
Here are a few highlights of the week ahead:
Monday, Dec. 18
COMMUNITY | It's
Family Skate Night
at the new Spokane Ice Ribbon, meaning sweet deals (as in, free skating for the first 500 people!) and fun for the whole gang downtown.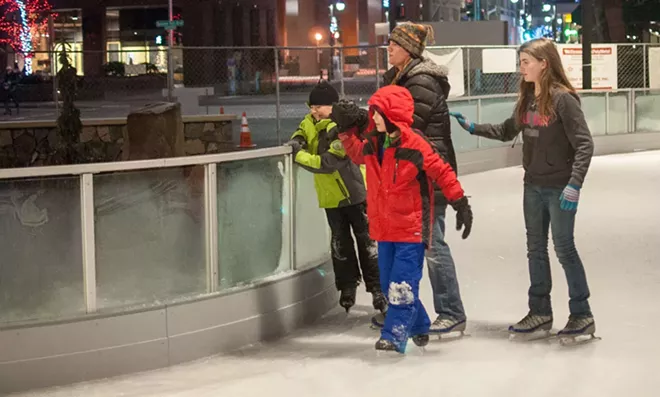 Tuesday, Dec. 19
MUSIC | Need another shot of holiday tunes? Bring your guitar and join the
Holiday Open Mic
at The Bartlett tonight.
Wednesday, Dec. 20
SPORTS | It's that rare occasion when
WSU's men's basketball team descends on the Spokane Arena
to host a game, this time against the Big 12's Kansas State. Should be a competitive game, and it beats the drive to Pullman for Coug hoops fans.
VISUAL ARTS |
Drop in and Draw
at Spark Central today. No judging!
Thursday, Dec. 21
FILM | If you don't already have a ticket, you're out of luck. Our
Suds & Cinema
screening of
National Lampoon's Christmas Vacation
is sold out and going to be a blast.
WORDS | The
Spokane Writes
anthology is out, and you can get your copy signed at Auntie's today.
Friday, Dec. 22
THEATER | I love me a radio play and the Spokane Civic Theater is hosting
The Miracle on 34th Street
tonight and Saturday. It's a blast to watch the sound effects folks and voice actors work together, so get there.
Saturday, Dec. 23
COMEDY | The Spokane Comedy Club hosts
Zoltan Kaszas
, a talented guy who's won the Seattle International Comedy Competition. He's here Thursday through Saturday, so pick a night and have some laughs.