The woman didn't think anyone would believe her. She says that's why she began to secretly record the supervisor of her court-ordered work crew commenting on her breasts, her intimate relationship with her husband and her "sex appeal."

Last Friday, the woman, identified here by her initials R.B., filed a claim for damages in Stevens County, where the alleged harassment took place. The claim for $2.5 million accuses Pat Walsh, who used to supervise jail work crews, of making "boorish and highly inflammatory and offensive statements" about R.B., as well as Stevens County employees and others on the work crew.
"What he said is enough to make Trump blush," says Brendan Kidd, the Spokane attorney representing R.B.
The claim also accuses Stevens County District Court Administrator Nadine Borders of trying to cover up the harassment by telling the head of another department to investigate the allegations, but to "keep this between us."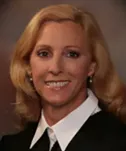 Finally, the claim says that
Stevens County District Court Judge Gina Tveit
— who presided over the DUI case that landed R.B. on the work crew in the first place — overstepped her judicial objectivity and retaliated against R.B. for reporting the harassment.
Tveit denies that she retaliated against R.B. or that she overstepped her role, but declined to comment further.
Borders says via email that "the actual facts are significantly different than what has been stated in the tort claim," but also declined to elaborate due to the potential lawsuit.
The
Inlander
listened to several recordings of a man, identified by Kidd as Pat Walsh. Although none of them contain comments directed at R.B., the man on the recordings tells a story about a woman performing oral sex on a man and then kissing another man; he refers to semen, female genitalia and male genitalia; and he comments on a county employee's daughter's "tits."
The harassment allegedly happened between April and August of 2017, the claim states. During that time, R.B. says in the claim that she was singled out by Walsh, and told to sit next to him in the front seat of a van that transported her and other work crew members.
"If she says anything, she's vulnerable because he's reporting her compliance for work crew," Kidd says. (Washington is a two-party consent state, meaning R.B.'s secret recordings were gathered illegally.)
R.B. initially reported the harassment to Borders, the District Court administrator, who had received other complaints from multiple people, according to the claim.
Borders then approached, Kevin Dionas, a lower-level director in the department that oversees the work crew program, according to the claim. Dionas confronted Walsh, who "broke down crying and indicated that he had entered counseling at their church," the claim alleges. Meanwhile, Borders told Dionas to keep the harassment allegations to himself, and instructed R.B. to return to work crew or else there would be consequences, the claim states.
"I wanted to end [R.B.'s] distress with the threat of jail, and I thought in the interest of justice that she not be punished anymore because of what had occurred."
Walsh was eventually fired, though it's unclear whether R.B. was instructed to return to work crew while he was still employed, Kidd says. Through a family member, Walsh has declined to comment.
The claim further alleges that Borders and Walsh are family friends and attend the same church.
"Because of this friendship, Ms. Borders actively concealed the sexual harassment inflicted on [R.B.] by Mr. Walsh," Kidd writes in the claim.
Next, the Stevens County Prosecutor Tim Rasmussen got wind of the alleged harassment and filed a motion to terminate R.B.'s remaining 36 days on work crew
"I wanted to end [R.B.'s] distress with the threat of jail, and I thought in the interest of justice that she not be punished anymore because of what had occurred," Rasmussen tells the
Inlander
. "I thought it was the right thing to do."
R.B. had been ordered to participate in work crew stemming from a DUI in 2015. A breath test showed she had a blood alcohol concentration of .257, and she had a toddler in the front seat, according to court documents.
Stevens County Superior Court Judge Jessica Reeves granted the prosecutor's request to drop R.B.'s work crew requirements. In response, Tveit, the District Court judge, filed her own "findings" suggesting Reeves, R.B.'s defense attorney and Rasmussen may have violated ethical rules, records show.
Reeves had handled R.B.'s case as a prosecutor before joining the bench. Judges are not allowed to rule on cases after having worked on them as lawyers. The ethical rules for lawyers say they are not supposed to assist judges in violating codes of judicial conduct.
"I've never heard of a judge entering findings regarding something done on the case outside of their presence," Kidd says, referring to Tveit. "The only time a judge enters findings and conclusions is if they're hearing a motion. I believe this was done solely to attack the people involved. That's it."
Tveit denies that she's done anything to retaliate against R.B., and says via email that her findings were
not out of the ordinary.
Regardless, Reeves withdrew her ruling, which means R.B. could now face jail time for not completing her work-crew sentence.
Meanwhile, Tveit convened a meeting with two Stevens County commissioners and Jason Hart, the Stevens County director of public works, to discuss the R.B.'s situation, according to the claim.

Stevens County commissioners declined a request for an interview. Hart did not return a phone call seeking comment.
During that meeting, the claim says, Tveit asked about the county's investigation into the harassment and talked about issues with R.B.'s case, including her frustration with Rasmussen's decision to terminate R.B.'s sentence. Tveit also stated how she would like to handle the case, the claim says.
"A judge is not allowed to have any [out-of-court] communication about a case, and is not allowed to express their opinions about a case outside of the courtroom," Kidd says. "By doing that investigation, Judge Tveit inserted herself into the case, and she's also expressed her opinion as to what she thinks should happen."
R.B.
is currently out of custody while the remainder of her sentence hangs in the balance. Both her attorney and Rasmussen, the prosecutor, have asked Tveit to recuse herself from the criminal case. The next hearing is set for February.
"Not only was nothing done by people who have a responsibility to ensure she's protected, but the harassment is actively concealed," Kidd says. "And now my client's being retaliated against, or at least there's an attempt to retaliate, because of the fact that she reported it."