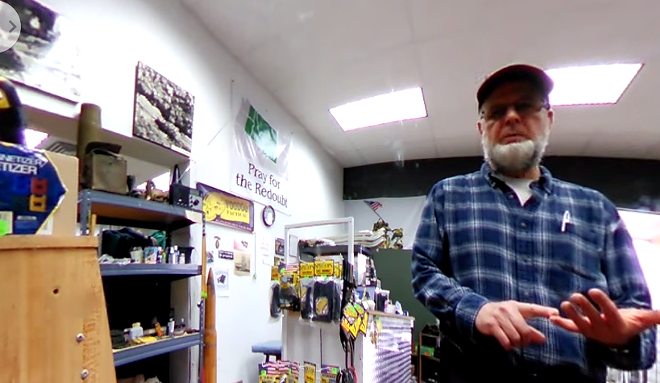 ON INLANDER.COM

NEWS:
The
Idaho Statesman
says that the Lordship Church in Coeur d'Alene is different from the sort of hate groups that proclaim racist or anti-Semitic views. So we listened to the Lordship Church's sermons. Does
defending slavery and disputing the Holocaust count
?
FOOD:
Entrée brings you the best news possible: more ice cream is coming to
Spokane
.
EVENTS:
Have you heard the hype about books and have been meaning to check them out to see what all the fuss is about? Check out
National Bookstore Day
at Auntie's.
IN OTHER NEWS

I'm thinkin' RVs

Spokane Valley is looking at limiting the stay of RVs for an
extended period of time
. (
Spokesman-Review
)

The man's not a fan of Medicaid
Even if the Idaho voters approve Medicaid, Republican Rep. Raul Labrador might try to
override it
. (
Spokesman-Review
)

Does the prison cafeteria serve pudding pops?

Bill Cosby has been found guilty of
sexual assault
. (
New York Times
)
Only Trump could
go to North Korea?
North and South Korea talk about peace and...
denuclearization
?! What is going on?! (
New York Times
)

Even Brokaw?

Former NBC anchor Tom Brokaw has been accused of
sexual harassment too
. (
Washington Post
)