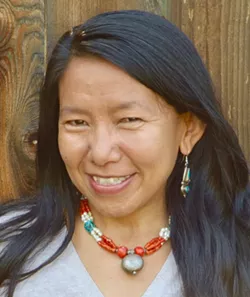 No roads. No running water. No electricity. The remote town of Dolpo, isolated in the Himalayan mountains of Nepal, is a sharp contrast to Spokane. It was here that
Dorje Dolma
, author of
Yak Girl: Growing Up in the Remote Dolpo Region of Nepal
, was born. Her first book released last January talks of her struggle for survival growing up in a harsh environment.
Dolma is set to tell her story at a book signing event at
Auntie's Bookstore
on May 2.
"I was closed [off] from [the] rest of the world," Dolma says. "My life has been a journey from living life in Dolpo."
Life at 13,000-feet high was a difficult one. Dolma was the oldest of 11 children, of which only six survived. She began helping her family herd their flock of goats and sheep at an early age. She had to defend the herd from attacks by wolves and snow leopards — not an easy task for a 5-year-old.
At age 10 her parents traveled on foot for more than a month to reach Nepal's capital city of Kathmandu to seek help for Dolma's scoliosis. But the doctors there couldn't help. Broke and begging on the streets, her family came across the charity
ROKPA
who helped Dolma travel to America to seek medical attention in 1995.
After four surgeries, her life was saved. But now unable to survive in the rough living conditions of Dolpo, she couldn't go home. So an American family adopted and cared for her stateside. Dolma went on to graduate from the University of Colorado with a degree in Fine Arts and currently works as an early childhood teacher.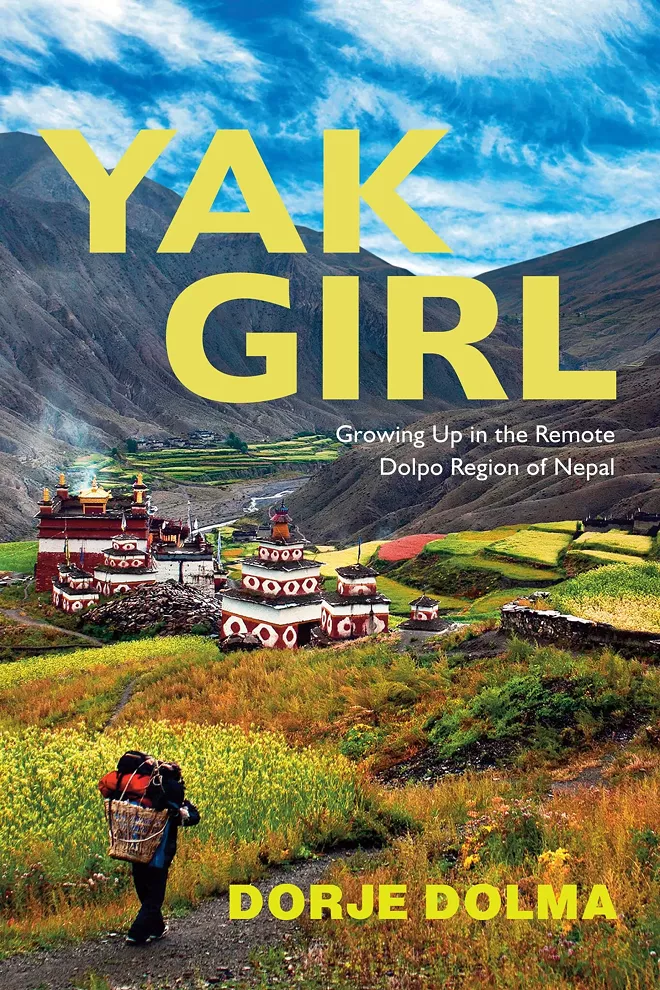 Yak Girl
tells Dolma's life story along with how her isolated homeland has slowly begun to change as the modern world trickles in. Her goal is to inspire people with her story.
"I have all these memories of my early life," Dolma said. "I wanted to share my story."
Recently she completed a book tour in Nepal and in the U.S. The author has given more than 40 talks so far with no signs of slowing down. Once the book tour has wrapped up, Dolma plans to start a charity of her very own. Her goal: build a health clinic in Dolpo so others won't have to struggle as she did.
Dorje Dolma:Yak Girl • Wed, May 2 from 7-8:30 pm • Auntie's Bookstore • 402 W. Main • auntiesbooks.com • 838-0206