Yesterday, the Spokesman-Review published a piece by their regular "faith and values" columnist Steve Massey with the headline, "Transgenderism neither normal nor acceptable." It was a poorly reasoned piece that twisted Scripture to urge bigotry against transgender people.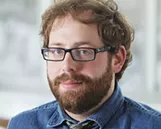 Frankly, while the content was offensive, it was unfortunately not unfamiliar. Transgender people are disproportionately victims of discrimination,
violence
and homelessness. Consequently, the rate of transgender people who report attempting suicide is a staggering 41 percent.
Massey cited this statistic in his column with an apparent cluelessness regarding the role his own words surrounding it had in contributing to this tragedy. In fact, he implied that the high rate of suicide was actually evidence that transgender people suffer from a disorder, and that Christians must not treat being transgender as normal or acceptable.
Far too often bigots with fundamental (or perhaps fundamentalist) misunderstandings of the Bible suggest that the best way to love is to hate.
To summarize: People disproportionately bully, assault, disown, and deny employment, housing and health care to transgender people. Consequently, a disproportionate percentage of transgender people feel hopeless and attempt suicide. Massey's unbelievable
takeaway
? We've got to stop being so accepting of transgender people. Seriously?!
But look, neither this bizarre argument nor the misuse of Scripture throughout his column were particularly surprising. Far too often bigots with fundamental (or perhaps fundamentalist) misunderstandings of the Bible suggest that the best way to love is to hate.
For example, they will say "love the sinner, hate the sin." But when the alleged "sin" is actually an inseparable part of who someone is (i.e., race, sex, gender identity or sexual orientation), the distinction becomes illusory.
The arguments Massey wielded against transgender people aren't even new. Near-identical arguments were (and, sadly, continue to be) used to argue for slavery and segregation, against interracial marriage, against women's
rights
and against gay rights. If history is any lesson, they've never been particularly convincing in the long run.
So Massey's column is simultaneously offensive, damaging, wrong and a little boring — we've just all heard it so many times before. So perhaps it's not surprising that before I could even get around to writing this response, the
Spokesman-Review
's editor, Rob Curley,
penned an apology
. Spoiler: It falls well short.
Curley states that he is not sorry for running the piece. He believes that words matter and that strong, uncensored speech can help force people to decide who they stand with and against. Further, he notes that in these divided times — where Facebook filters out opposing views — it's especially important that we are exposed to differing opinions. Curley says what he is sorry for is not providing
context
, such as a counter-opinion or relevant news reports.
As a former newspaper editor and publisher, I'm sympathetic to Curley, and I actually admire some of his prose. It's worth reading. But ultimately he fails to fully take responsibility or promise action.
Massey isn't just a pastor that the
Spokesman-Review
is giving a platform to. He's a regular columnist, whose voice they've chosen to elevate. In fact, for their "faith and values" columns, they've chosen two Christians. This isn't exactly representative of this region's entire faith community. How about they let one go and broaden the perspectives provided? (My vote is to keep Paul Graves, who is also a former Sandpoint mayor and an acquaintance I have long admired.)
Also, as I've noted, Massey's arguments are unfortunately not novel. It's likely that the
Spokesman-Review
's readers have already heard bigoted opinions like this numerous times before. What they are far less likely to have heard is an opinion from a transgender person, to name just one example. Newspapers should strive to raise up new voices, not merely provide megaphones to those already being heard — and not just when a regular columnist decides to attack them.
Curley mentions segregation in his "apology" before concluding about the need for us to listen and understand each other. I agree that dialogue is important, but so is taking a stand. Advances in racial equality happened, in large part, because of an activist press. Massey wrote his column in response to an Associated Press piece that was supportive of transgender people. The
Spokesman-Review
should endeavor to follow the AP's lead.
Finally, Curley's greatest failure was not explicitly acknowledging why an article supporting bigotry against transgender people would trigger
alarm
. He has an obligation to acknowledge the discrimination that transgender people face, to disavow it, and to recognize transgender people as readers and human beings, not merely political pawns in a "dialogue" between the left and right as society makes up its mind.
Because: Transgender people are people. They are normal. And, as a Christian, I believe they deserve not merely our acceptance, but our unconditional love. ♦
John T. Reuter, a former Sandpoint City Councilman, has been active in protecting the environment, expanding LGBT rights and Idaho's Republican Party politics.