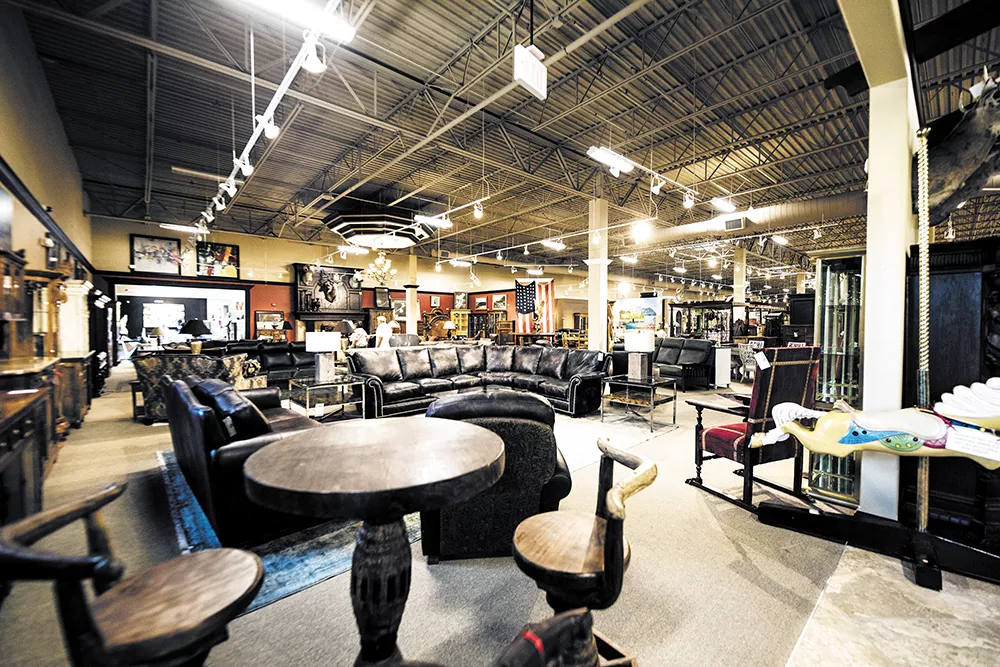 In an age where surfing is more often done on a computer than on ocean waves, everything can be found online from the comfort of home in your PJs. So, what does it take to get people showered, dressed, out the door and into a store?
How about 59,000 square feet of showroom packed with top-of-the-line furniture, all at affordable prices? Consign Furniture in Liberty Lake is the largest furniture consignment store in the United States, specializing in furnishings for "charming starter homes to some of the most luxurious lakeside estates and everything in between!"
"We are the largest consigned furniture store by square footage," explains Consign Furniture's Mike Jay.
Their massive warehouse is filled with consigned furniture that has limited wear and tear from nonsmoking houses. The large spacious display allows for shoppers to walk through to see and test out the furniture in person. After all, you can't tell if that leather sofa will hit your back in just the right spot from a computer screen.
Consignment has geared their business toward the positive experience of shopping throughout the store and seeing the furniture in person. "It's the experience," says Jay of what makes it worth coming into the store.
"In our store you will have an emotional response regardless of age. One of the things we are most proud of is that our store offers a shopping experience that is hard to rival."
Where would you rather shop? In 59,000 square feet or on a 15-inch screen.
How it Works
Consigning your furniture is as easy as sending an email with photos of what you want to sell. Consignment Furniture only accepts furnishing that's in great condition. If your item is accepted, you can either schedule a free pickup or drop it off. You'll be given a six-week extendable contract (and you can keep extending until the item sells). Once your item sells, you'll receive a check for 50 percent of the sale.