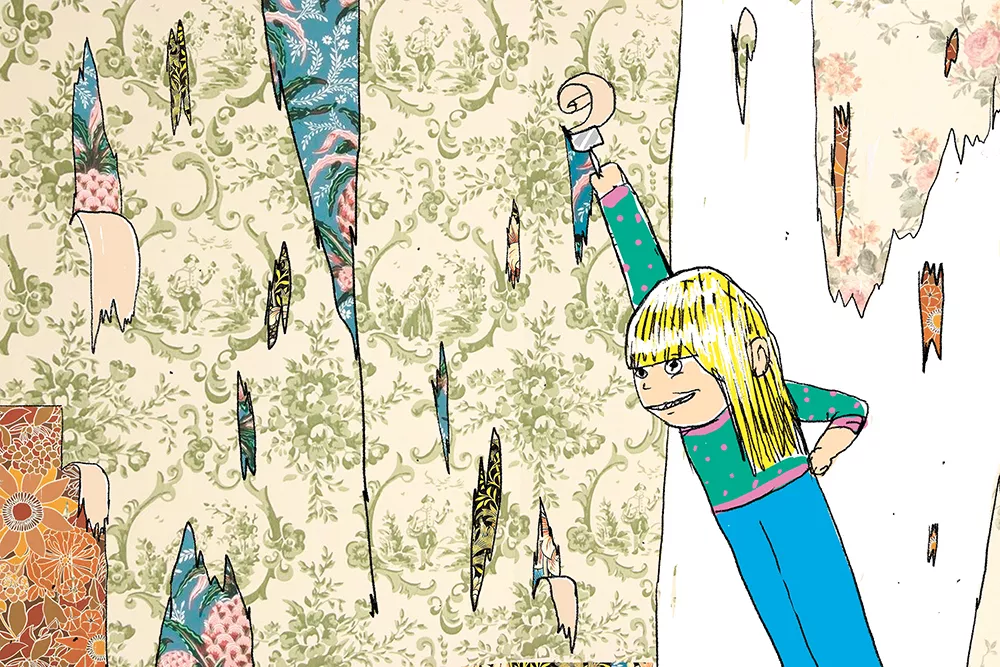 Lately I've been spending hours at a time picking tiny pieces of vintage screen-printed wallpaper off of my bedroom walls.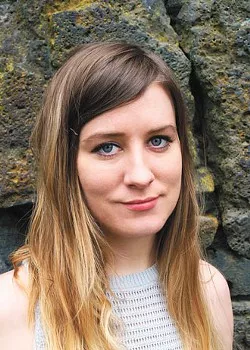 Picking wallpaper off walls feels like trying to access the depths of someone's soul, but instead of a someone, it's a house, and instead of a soul, you find another layer of wallpaper. Even after you remove both layers, you still feel like you haven't reached whatever you were looking for.
What's the meanest thing you've thought about wallpaper? I guarantee you I've thought something meaner.
When people ask me what I'm into, I say, "Oh, painstakingly taking down wallpaper, definitely. Mostly the early stuff, from like 1910 or earlier, which doesn't come off in strips but rather tiny little pieces that stick to my fingers and sometimes get stuck under my fingernails." I would describe my relationship with picking wallpaper off my walls as "a little overboard," in polite company and "obsessive, unhealthy, this is so scary, please help," to my closest friends, who know I'm joking, but don't really understand why I'm joking about wallpaper.
If you stare into a wallpaper pattern as though you're looking through it, as you would if you were looking at a magic eye painting, you might suddenly and inadvertently see meaning in your life. I'm a big fan of optical illusions and happen to own several books on the topic.
Whilst I pick wallpaper off walls, often I'll play-act that what I'm doing is my treasured hobby, and that I'm being interviewed about it. I have a bit where I look really intensely into the imaginary camera and say, "When I'm describing something to someone and want to convey how fun that thing is, I'll say, 'It's like picking wallpaper off a wall!' and then that person knows that whatever I'm describing is really, really fun."
I always look forward to the evenings, when I can stop picking wallpaper off my bedroom walls and start stressing out about how much wallpaper there is left to pick off.
In seventh-grade my social studies teacher asked each of us to stand up at our desk and say one thing we were good at and instead of answering, "losing myself in video games," I said, "what if I'm not good at anything?" and she gave me detention for insubordination, which I guess, in a way, was my answer: Always pretend that you don't suspect you aren't good at anything. Pretend, for example, to be honing a new skill when you're actually just trying to quickly get this gorgeous vintage (but nevertheless unwanted and, frankly, hideous) wallpaper out of your life forever.
"I need a new scraper," I complain, sitting alone in a room surrounded by small scraps of what I can finally refer to as "garbage."
The adhesive from 100-year-old wallpaper forms a thick residue on your fingertips when it is handled a lot, like a sour version of Cheeto dust you can scrape off with your teeth.
What they don't tell you about turn of the century screen-printed wallpaper is that it smells like urine. ♦
Chelsea Martin is the Spokane-based author of five books, including Caca Dolce: Essays from a Lowbrow Life. Her website is jerkethics.com.