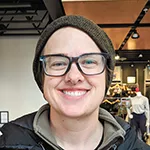 LAUREN FINK
I feel like a lot of it is we're so into development and so into making things grow outward that we don't respect their habitats, and they were definitely here before we were, so just being conscious of that.
What's your favorite wild animal?
Bison. I used to live in Wyoming.
---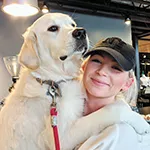 LUANA LITOSHYK
I think a great way for us to coexist with wildlife is to add a certain aspect of separation. For example, if a cougar was to come into our city, instead of killing the cougar, we would capture it and put it in a secure place. I do think it's appropriate for people to camp [near] wildlife, next to bears, if they have proper training. But other than that, you've gotta protect us, too, and that's difficult.
---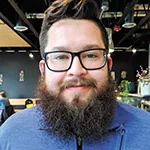 MICAH ESTELLE
I think it comes down to a lot of educating ... I remember camping and my parents had this book of bear attack stories, and looking back that's terrible. What if we instead read a handbook on how to interact with wildlife correctly when we come across them so it's not this big scary thing?
What's your favorite wild animal?
Bison.
---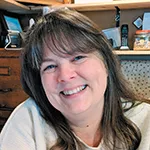 KIM IMEL
One of the things I think is really important is to understand the wildlife and their behaviors and to be able to set up our living environment that makes it a safe place for them, and to not interfere with their natural behaviors and natural tendencies.
What's your favorite wild animal?
Honestly, I have to say I love corvids. I love crows and watching them.
---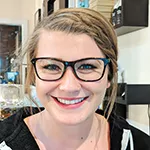 ALEXA WEISHAAR
I definitely think awareness to the endangered animals list, as well as stricter laws for hunting because that is wiping out a lot of animals and that is not good for the Earth.
What's your favorite wild animal?
Giraffe.
---
INTERVIEWS BY CHEY SCOTT
01/10/19, KENDALL YARDS