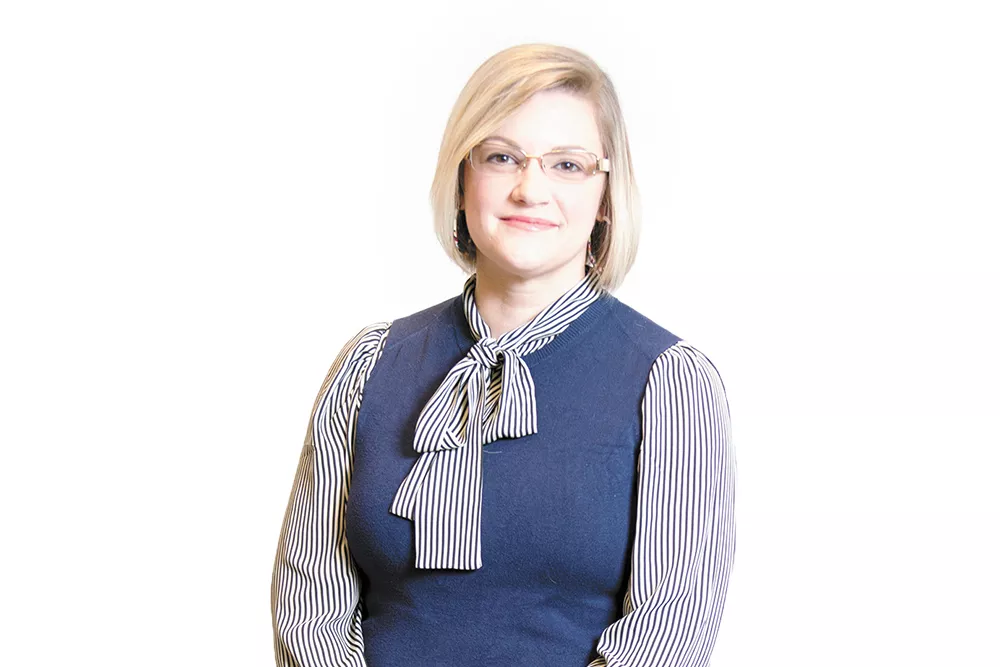 Freya Liggett is no stranger to volcanoes. The Northwest Museum of Arts & Culture's new(ish) curator grew up in Mount Shasta, California, which last erupted about 200 years ago. But since she was hired at the MAC earlier this year, she's been engrossed in a Washington volcano that erupted much more recently.
Liggett says she's "been living, eating, breathing and dreaming volcanoes" in preparation of the museum's upcoming exhibit Mount St. Helens: Critical Memory 40 Years Later, which opens on Dec. 21.
We spoke with Liggett about the importance of the Mount St. Helens' eruption and the MAC's exhibit. This interview has been edited for length and clarity.
INLANDER: What is the significance of Mount St. Helens and this exhibit?
LIGGETT: The 40th anniversary isn't, itself, significant as an anniversary unless you think "who still has a memory" of that event. Most of the folks who experienced that were children or young adults. That older generation has now passed, so really this is our last chance for people to tell their stories. Really not just the survivor stories, but stories that forward our understanding of the science of the eruption or the social impacts. I think it's really interesting to look at the Eastern Washington perspective of that.
Can you tell us more about the Eastern Washington perspective?
The east side of the state had a tremendous amount of ash fall. So that was impacting travel and just life in general. You couldn't go outside without feeling like you had a sack of flour tossed on your head. It's interesting that it happened on this bright sunny day in May. People captured it in photographs and video. There's a real wealth of that kind of information out there, really just becoming the start of what becomes "the digital age."
That's one of the things I've tried to imply throughout the exhibit, is the form by which people try to communicate their memories of Mount St. Helens. Whether that's eruptions prior to 1980 and the stories we received from different legends in the Pacific Northwest or documentation from artists or travelers. It's also really focusing on the concept that everyone has a story to share that is relevant, not just to the 1980 experience, but just the culture of living with volcanoes in the Pacific Northwest. We understand the prospects for what a Rainier eruption could be like because of the study surrounding the St. Helens eruption and every study they've done since then.
So that has helped inform some practical studies.
And not just practicalities for the Pacific Northwest, but St. Helens has really had a tremendous effect for the studies of volcanoes worldwide. It was really the first eruption of its kind to be documented, photographed, monitored.
I read that you use to play roller derby.
I did play with the Long Island Roller Rebels when I was in New York and decided to try again the year before last. I spent a year with the Columbia Basin Roller Derby.
Do you have a cool roller derby name?
My nickname was "Tripping Daisy." I think it's a really positive activity, especially for women. There aren't as many contact sports like that for women to participate in. That's just an outlet that's hard to find.
Is there anything you like about being in Spokane?
I'm just so happy to be around pointy trees again. It feels like the city is growing. There's a nice balance between progress and preservation. They both seem to be something with weight here.♦