June Daugherty, Washington State women's basketball coach, put it succinctly: the Gonzaga women's basketball program "has an amazing fan base." She's right, of course, but perhaps it's even hit the level of phenomenon. Consider: Last season, the GU women drew an average of 5,426 fans per home game. Multiply by the number of home games and we see that the Zags came within 5,000 of outdrawing the rest of the West Coast Conference women's teams — combined!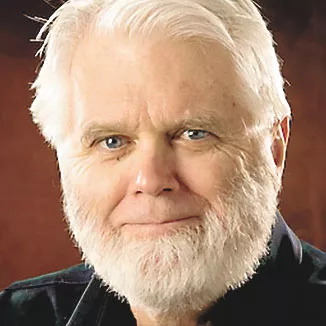 And let's not stop there. They outdrew every women's team in the Pac-12, including perennial national power Stanford. Last year, the GU women also outdrew every men's team in the WCC except two — BYU and GU. And here's the whopper: They even outdrew the men's teams at USC, Stanford, Oregon State and WSU.
Competing schools have complained about Gonzaga getting home court advantages during March; but really, is it any wonder that the NCAA likes to schedule March tournament games in Spokane? There's nothing better than a showing a full house on national television. Spokane's women's basketball fans are, indeed, amazing.
Yankee Stadium is referred to as "the house that Ruth built." It might be said that McCarthey Athletic Center, for women, is "the house that Vandersloot built." As her former coach Kelly Graves put it, "Courtney made women's basketball cool."
And so she did. During Vandersloot's four years at Gonzaga, women's basketball attendance increased from about 2,000 a game to just under 5,000. The thing is, going on four years after Vandersloot graduated, the Zags are actually drawing slightly better — more than 5,000 fans attend most games.
Even more encouraging, the GU fan base has become more than avid; it's now savvy and well-informed. Everyone in Spokane (or most, anyway) has an opinion about how "Kevin" is playing (that's star guard Kevin Pangos), or how many years the team will have "Domantas" before he ships out to the NBA (that's Domantas Sabonis, the Zags' gifted freshman forward). Today, however, more and more might follow this with "...and did you see what Sunny did the other night?" (That would be senior Sunny Greinacher, whose play so far this season has been up to conference MVP standards.) Or, more recently, "Can you believe how Elle is playing? What defense, and now with a serious jump shot!" (That would be junior Elle Tinkle, who was thrown into the starting lineup by the injury suffered by the team's most reliable scorer, senior Lindsay Sherbert.)
This might be called a rebuilding year at GU, with a new coaching staff led by Lisa Fortier, who inherited very strong and talented interior players but no standout guards. Both starting guards from last year graduated, and the two backups did not return. As a result, two capable but inexperienced guards have been thrown into the breach. Unavoidably, points from the backcourt have dropped off, as have fast-break points, while turnovers have increased. Against Gonzaga, having trailed almost the entire game, WSU's Daugherty had her team go after those guards and double-team on passes into the key. WSU pressed and pressed, trading fouls for turnovers. Over a four-minute span, WSU closed the gap and won in the last five seconds on a fast-break basket by former Gonzaga Prep star Tia Presley. Great basketball, great game.
The Zags lost their final non-conference road game on Monday, falling at undefeated Northwestern as their record dropped to 6-4. But fans aren't worried. They know that the last time GU got off to a comparably slow start was back in 2010 — Vandersloot's senior season, when the team made it all the way to the Elite Eight.
As an unabashed women's basketball booster, I can report that the many semi-patriarchal, Catholic geezer friends with whom I spend many a summer hour on the Indian Canyon driving range have actually come around to agreeing with me. The men are great to watch, sure, but they've come to love the obvious teamwork and pure basketball the women bring to the court.
Gonzaga shouldn't be such a fan-base outlier. Take the Cougs' women's team, for example: WSU's win over Maryland, a Top 10 team, should have been every bit as big news as the Eastern men's win at Indiana. It wasn't. Worse, BYU's always-competitive women's team plays in a cavernous arena in front of just over 700 fans per game, a very distressing statistic.
The thing is, all the women's teams deserve an amazing fan base. Here in the West, they can look to Spokane, where the Zags are setting the standard. ♦