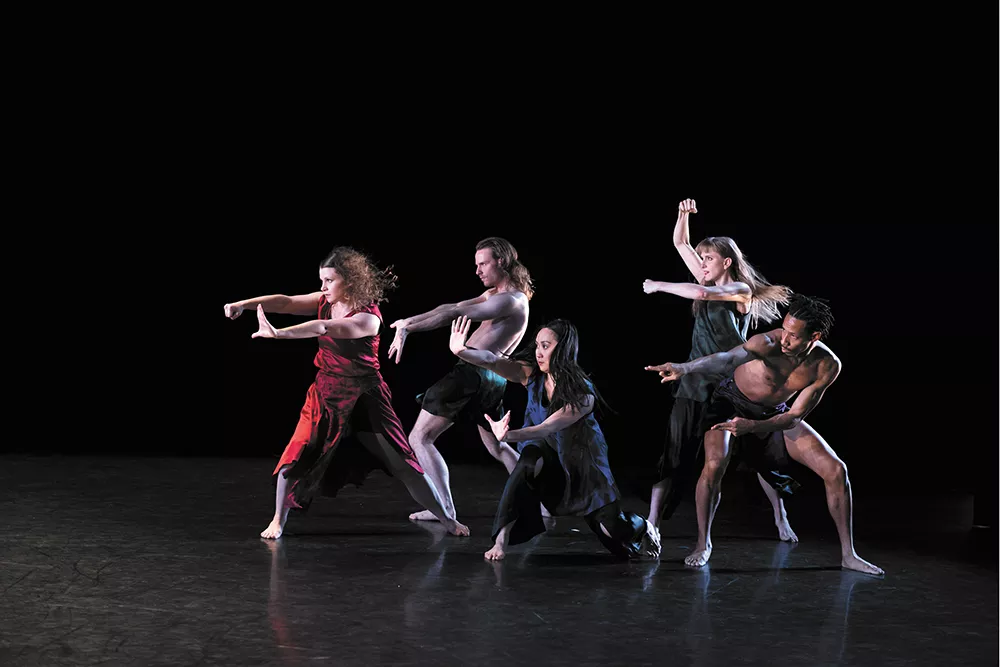 When Suzanne Ostersmith came to Gonzaga 20 years ago to teach in the Theatre & Dance Department, the school had one dance studio and one theater, and the dance major and minor didn't even exist.
Now, two decades later, Ostersmith and the university have built up the program and invested in facilities that not only have the ability to house the school's growing dance program but host a major dance conference. Thirty-one different dance programs from eight states, bringing more than 550 college dancers, will descend on the GU campus next week for the American College Dance Association (ACDA) Northwest Conference.
"I've been taking students to this conference for 17 years and have learned so much from it," Ostersmith says. "Here in Spokane, in our region, we don't have a regular offering of dance ... I always wanted our students to be able to go see professional dance and write about it and they couldn't. Going to this conference was a really valuable way to see dance and see what other universities are doing."
This ACDA conference is the first time it's been held in Washington state in 15 years and is composed of various concerts and classes. World-renowned Mark Morris Dance Group will perform at the opening concert March 11. The New York City-based group is known for utilizing live music in its performances and for community service. One of their goals, as stated on the Mark Morris website, is "service as a cultural resource to engage and enrich the community."
"Hosting an internationally renowned dance group such as Mark Morris Dance Group would not be possible without this conference," Ostersmith said. "It's a high-end and expensive enough endeavor that if I were just bringing them for a performance and just trying to fill the seats, we wouldn't be ready for that. I'm really proud of the service that we're providing the region by deciding to host them."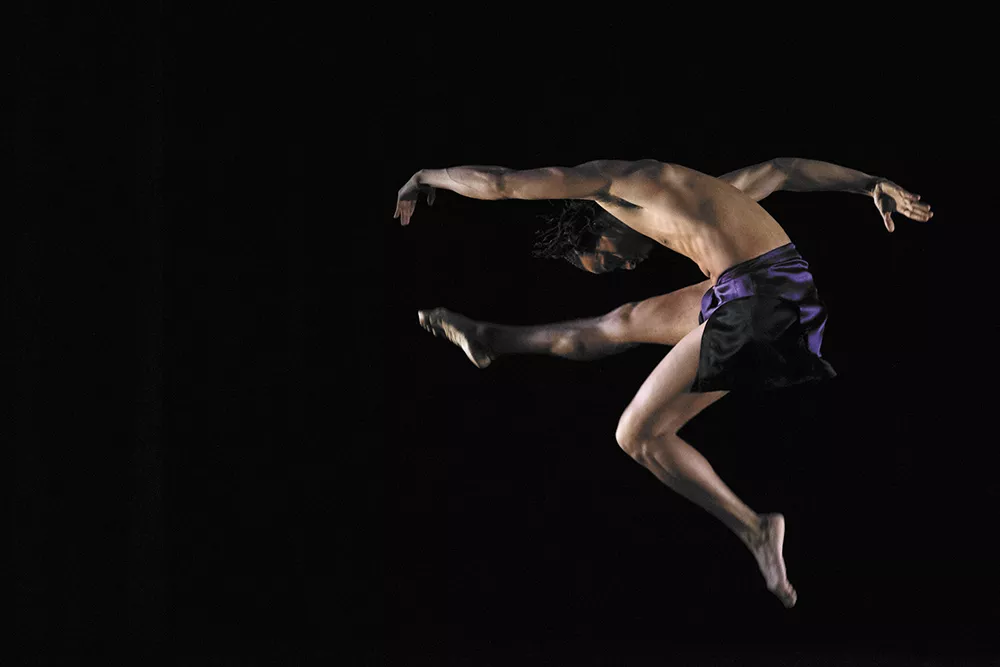 Having the Mark Morris Dance Group perform is fitting because the conference theme is "dance as service," and there will be a focus throughout the conference on using dance as a way to reach underserved communities. A member of Mark Morris founded "Dance for Parkinson's," one of the major service opportunities regularly available through the GU dance program, offering those with the disease and their care partners free movement classes taught by GU students.
"I think there's a lot of different ways that 'dance as service' can manifest, and that's actually something that we're going to talk about at the conference," says Helen Schantz, the dance-as-service coordinator for the ACDA conference and a GU senior majoring in political science, French and dance. "I think it means something different to everyone."
"I think overall dance-for-service means bringing dance into the lives of people who maybe wouldn't ordinarily be able to access it through watching and doing dance," Schantz said.
The conference is being run by 41 student volunteers from Gonzaga, many of them dance majors who've been inspired to use their passion to serve the community. They hope visiting attendees will go home and do the same.
"When we had the chance to make our whole conference theme around that, I think both Suzanne and I felt like it was the perfect option," says Audrey Parks, the student conference coordinator and a senior majoring in communication studies and dance. "We felt like we could expose our whole region to how important dance is and how much dance can offer a service aspect that may not always be seen."
ACDA will also serve as an opportunity for the Spokane community to see how much the dance scene has grown.
"We are the presenter of dance in this region now, and I take that job very seriously and I'm really excited about it," Ostersmith says. "In addition to educating our dancers and expanding this program, I'm also thinking about how to develop dance audiences in this region because I believe it exists."
While the conference is geared toward students, the public can attend via a $150 "patron pass" that includes the chance to see six different concerts, including the Mark Morris Dance Group.
"We titled it a 'patron package' because they get to see Mark Morris but they're also supporting this idea of university students creating dance," Ostersmith says. "It's also a pass because they can go to two of the concerts and then they can give their lanyard pass to their granddaughter or their neighbor and they can go see the other concerts, so it is exchangeable in that way."
This conference will serve as an opportunity for students to come to GU and learn about dance and for the community surrounding GU to come and see how much dance has grown in the last few years.
"I'm really excited for other universities to come here and be exposed to the way we do dance as service and then go back to their own communities, assess their communities' needs and provide for those through the arts," Schantz says. ♦
American College Dance Association Northwest Conference • March 11-14 • $150 patron pass • Myrtle Woldson Performing Arts Center • 211 E Desmet Ave • gonzaga.edu/american-college-dance-association-conference • 313-6508