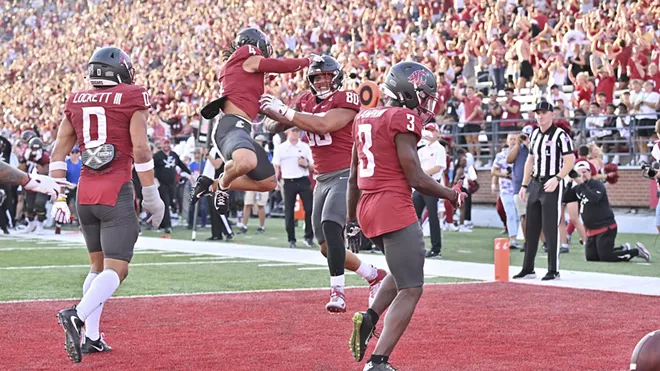 COUGS VS EVERYONE
Oh, WASHINGTON STATE didn't get an invite to the Big 10 Conference? Well last Saturday night, Wazzu proved that the Big 10 might be beneath the Cougs. For the second year in a row, unranked WSU knocked off a ranked Wisconsin squad (the preseason favorite to win the Big 10's Western division). This time the Cougs held court in Pullman, downing the Badgers 31-22 behind a strong performance from quarterback Cameron Ward. The glee in the stands as the Cougars put away the game was palpable. The program and its fans have a rightful chip on their shoulder, and perhaps it can lead WSU to a magical season. Even if it doesn't, for at least one night this team sent a loud "COUG YOU!" to the college football world (though they may have used a different four-letter word...). (SETH SOMMERFELD)
---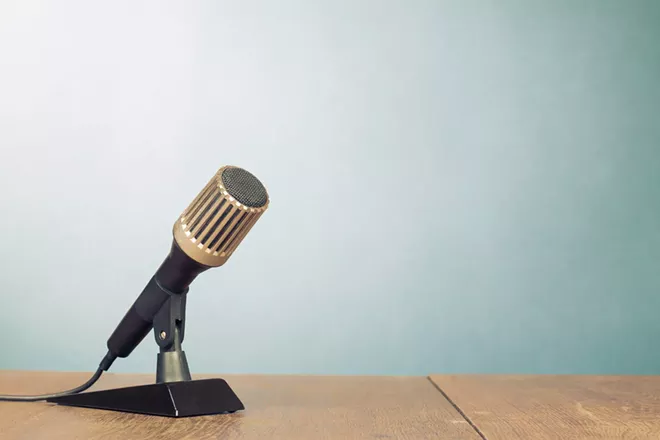 TINY DESK, BIG OPPORTUNITY
Who knew performing behind a wooden desk in a cluttered room would become such a bucket-list item for musicians around the world? NPR's Tiny Desk Concert series is a staple of the organization and has featured names like The Avett Brothers, Brandi Carlile, The 1975 and more. Last week, Spokane Public Radio announced its own inaugural TINY DESK CONTEST where Inland Northwest musicians can audition to perform in SPR's Tiny Desk Concert this spring, have their songs and interviews aired on KPBX 91.1 FM, and receive high-quality recordings. To audition, submit three original audio recordings to
[email protected]
and fill out the form at
spokanepublicradio.org
. Submissions are open Sept. 15 to Oct. 15. (MADISON PEARSON)
---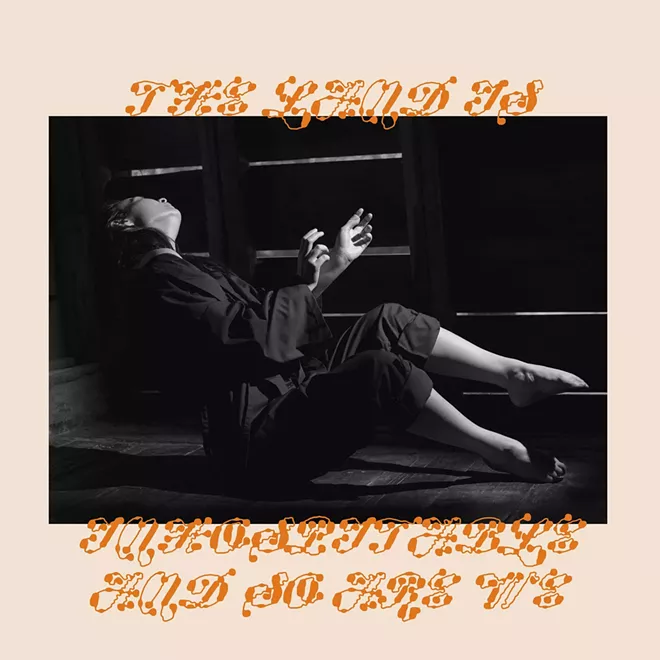 THIS WEEK'S PLAYLIST
Noteworthy new music arriving in stores and online on Sept. 15.
MITSKI, THE LAND IS INHOSPITABLE AND SO ARE WE. I'm willing to argue the case that Mitski is the best musician of the past decade. If you haven't hopped on board yet... well, better late than never.
EXPLOSIONS IN THE SKY, END. The kings of instrumental post-rock look to wordlessly explore the concept of endings through seven new tracks of sweeping cinematic sound.
STAIND, CONFESSIONS OF THE FALLEN. Stained hasn't released an album in 12 years... or in other words... IT'S BEEN A WHILE. (I am so sorry.) (SETH SOMMERFELD)