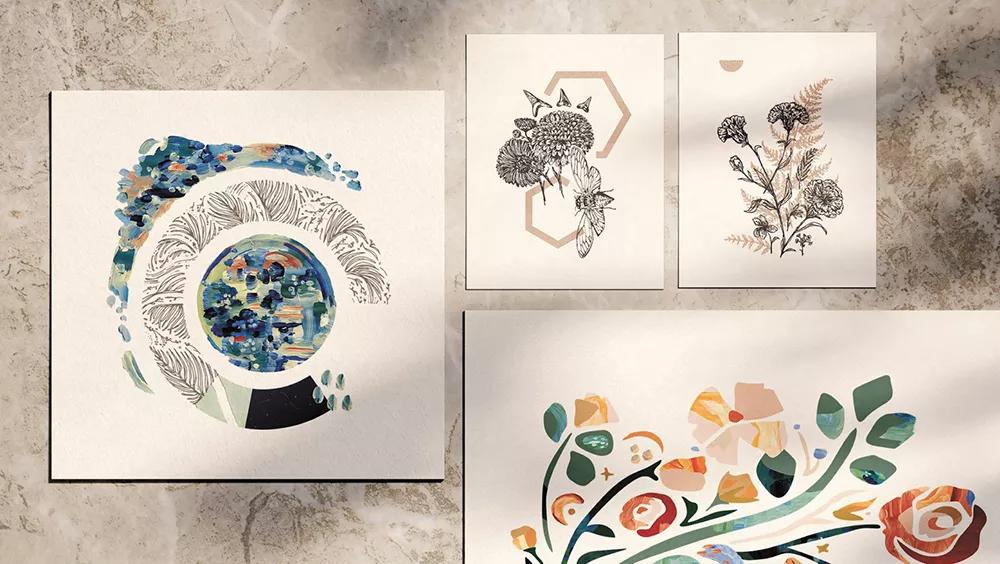 For February, Spokane's monthly arts showcase gets even bigger for the annual Winter Arts Tour, a weekend-long event that hosts even more gallery receptions, music, performances and other events than a typical First Friday. Don't let the cold weather keep you from getting out of the house to go meet local artists and see live performances across the downtown core and beyond. Most receptions for the Winter Arts Tour are Friday, Feb. 1, from 5-8 pm, unless otherwise noted below, where events are listed alphabetically by venue. Some Winter Arts Tour events run through the weekend, to Sun, Feb. 3. These listings were compiled from information provided by Winter Arts Tour organizer, Spokane Arts, and local artists and venues. Red stars denote Inlander staff picks; for additional information visit spokanearts.org. (CHEY SCOTT)
Avenue West, 907 W. Boone
Landscapes of the American West features photography by Pat Schilling; also includes oil paintings by Denny Carman.
Barrister Winery, 1213 W. Railroad Ave.
Observations, a group exhibit from the Art Spirit gallery in Coeur d'Alene, with live music by the Cronkites. Feb. 1 from 5-10 pm.
Bellwether Brewing Co., 2019 N. Monroe
Photography by Jon Jonckers. Feb. 1-3 during regular hours.
Ben Joyce Studios, 806 W. Third
Artist open house on Fri, Feb. 1, 11 am-8 pm.
Berserk, 125 S. Stevens
Photography by Kelly Fay Vaughn. Fri, Feb. 1, 6 pm-2 am.
Chase Gallery, 808 W. Spokane Falls Blvd.
Explorations XVI features artwork by students from Whitworth, Gonzaga, EWU, North Idaho College and SFCC. Reception 4-7 pm.
The Clay Connection, 714 E. Sprague
Oil paintings by Teresa Adaszynska and others.
Craftsman Cellars, 1194 W. Summit Pkwy.
Watercolor paintings by Vicki West and music by Nick Grow. Fri, Feb. 1, 2-9 pm.
Express Employment Professionals, 331 W. Main
Art by Janie Edwards.
First Avenue Coffee, 1011 W. First
Art by Paiton McDuffie.
Fellow Coworking, 304 W. Pacific Ave.
All in All by Spokane artist Vanessa Swenson.
Indaba Coffee Roasters, 518 W. Riverside Ave.
Live painting by Elle Brown and music by JoJo. Fri, Feb. 1, 6:30-9 pm.
Iron Goat Brewing Co., 1302 W. Second
Paintings and drawings by Karen Mobley; reception Feb. 1, 5-8 pm. Music by Nick Grow on Sat, Feb. 2 at 7 pm.
Jundt Art Museum, 502 E. Desmet Ave.
A faculty exhibit featuring work by Mary Farrell, Matt McCormick, Mat Rude and Laura Truitt. Feb. 1, 4-9 pm.
Kolva-Sullivan Gallery, 115 S. Adams St.
Mutations by Melanie Lieb (see story on page 28) features paintings, drawings and mixed media art. Receptions Feb. 1 from 5-9 pm and Feb. 2 from 12-4 pm.
Kress Gallery, 808 W. Main (third floor)
Unearth features art by Central Valley High School students.
Lands Council, 25 W. Main
Photography by Chris Bachman, the council's wildlife program director.
Liberty Ciderworks, 164 S. Washington
Etchings by Michel Campbell. Reception Feb. 1, 4-9 pm.
Lucky Leaf Co., 1111 W. First
Art by Sam White. Feb. 1 from 7 am to midnight.
Marmot Art Space, 1202 W. Summit Pkwy.
Who We Are by Michael Dinning; also featuring art by Melissa Cole, Ric Gendron, Alfredo Arreguin and others.
Maryhill Winery Spokane, 1303 W. Summit Pkwy.
Live music all weekend: Kyle Richard, Feb. 1 at 5:30 pm; Daniel Mark Faller, Feb. 2 at 5:30 pm; Dallas K, Feb. 3 at 1 pm. Also featuring photography by Oliver James.
New Moon Art Gallery, 1326 E. Sprague
Embodiment of Spring features art by Kim Long and E.L. Stewart. Reception Feb. 1, 4-8 pm and Feb. 2, 10 am-4 pm.
Northwest Museum of Arts & Culture, 2316 W. First
See current gallery exhibitions including Modern Masters: Group f/64, RYAN! Fedderson: Phantom Lands, and As Grandmother Taught: Women, Tradition and Plateau Art. Feb. 1-3, 10 am-5 pm. ($5-$10 admission applies).
Pottery Place Plus, 203 N. Washington
Leather and Lace features works by February guest artist Betsy Pozzanghera.
Richmond Art Collective, 228 W. Sprague
The group exhibition Transformations: Visual Representations of Changing States features work by RAC members.
Rio Wellness, 1003 E. Trent, Ste. 130
Conditions features mixed media works by Ildikó Kalapács.
Saranac Art Projects, 25 W. Main
Text and Repose features work in various media by SAP members and invited guests.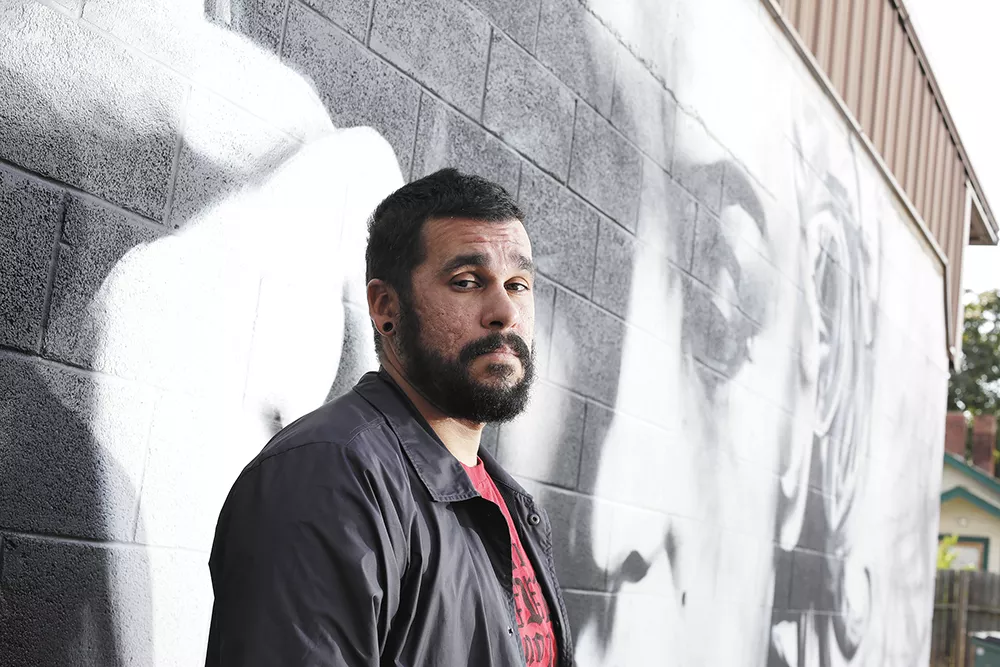 Spokane Art School, 811 W. Garland
Spokane artist and muralist Daniel Lopez's My Delicate Flower.
Steelhead Bar & Grille, 218 N. Howard
What I See features photographs of Nick Nelson.
Terrain Gallery, 304 W. Pacific
Scrutinearsighted by Richard Smolinski.
Trackside Studio, 115 S. Adams
T42 features ceramic teapots and cups by Chris Kelsey, Mark Moore and Gina Freuen.
Washington Cracker Co. Building, 301 W. Pacific
The Explorers Art Exhibit hosted by the Arc of Spokane features art, music, poetry, photography and dance, and benefits artists in the disabled community. Donations suggested.
Whitworth University, 300 W. Hawthorne Rd.
"Women Composers, the Untapped Source: Piano Music of Today" features guest artist Roger McVey. Feb. 2 at 8 pm (free). ♦