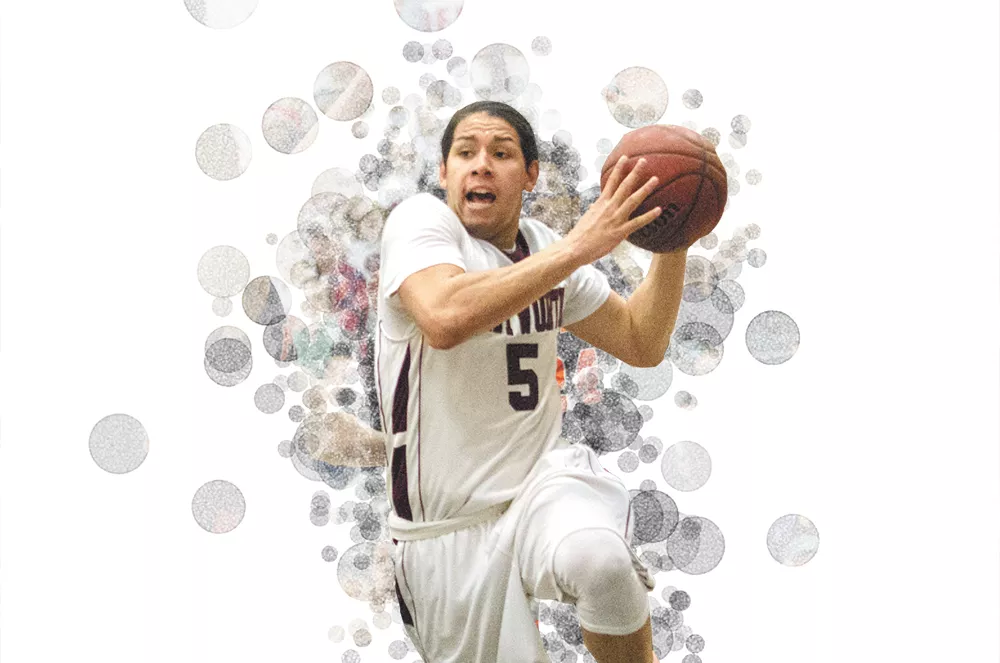 Coming off its fourth straight Northwest Conference championship, Whitworth has no reason not to expect continued excellence: The Pirates have gone 100-18 under head coach Matt Logie, making him the quickest Division III coach to reach 100 victories.
With a deep, experienced core and a small but talented freshman class, Logie and the Pirates will look to build on their success last season. At the helm will be senior guard George Valle, junior guard Kenny Love and junior forward Christian Jurlina. Together, the three upperclassmen averaged 38 points, 13.4 rebounds and 7.2 assists per game last year; Logie looks for more of the same this season.
"We have a lot of returning pieces that have an opportunity to build on what we accomplished last year," Logie says. "With the way that we play, having those experienced guards is a real advantage to what we are trying to accomplish."
Valle, a contributor for Logie since his freshman year, blossomed into a key piece of the offense last season. That being said, the senior from Bellevue, Washington, wants to be a more dynamic player this year.
"I only attempted one (3-point shot) per game last year, which didn't really allow us to spread the floor like we wanted to," Valle said. "This summer, I really got up a lot of makes so that I could try to shoot 40 percent or better from three this year."
Love, last season's NWC Player of the Year, has worked hard this offseason to be physically prepared. Aside from those physical skills, the junior from Santa Rosa, California, has also been focused on growing as a leader and helping the team bond.
"It's been fun relying less on the coaches and more on each other to do things the right way," Love said. "As opposed to having to come together — we already did that last year, so we have been able to focus more on growing together as a unit."
The Pirates haven't advanced past the second round of the Division III NCAA tournament since the 2012-13 season, and for Logie and his squad, the NWC championships, the awards, the winning records, they don't mean anything. The Pirates have their eyes set on a D-III NCAA title. "There is definitely a feeling of some unfinished business," says Valle. ♦
---
WHITWORTH PIRATES
Head coach: Matt Logie
2014-15 record: 25-4 (15-1 Northwest Conference)
Preseason national ranking: 3rd in D3hoops.com poll, 10th in DIII News poll
Key returning players: G George Valle, F Christian Jurlina, G Kenny Love