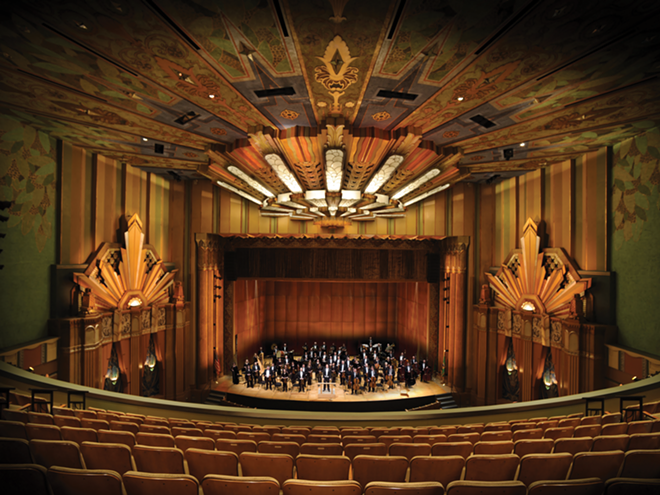 T
he Fox Theater,
home of the Spokane Symphony, had already
canceled all of its events
during the first couple weeks of April. But yesterday brought news that the remainder of the symphony's season would also be canceled, another in a long line of
postponements and cancellations
in the wake of the Coronavirus pandemic.
"It breaks our hearts to end a wonderful season of live, orchestral music," Spokane Symphony executive director Jeff vom Saal said in a press release, "but it's the right thing to do for the health and safety of our community."
This affects eight total concerts — three Masterworks programs, a Pops performance, the latest installment of
The M Show
, two chamber soirees and the Link Up education program concert for elementary school students.
If you already had tickets for these events or are a season ticket holder, you will receive credit toward future Fox events, with a 25 percent bonus added to said credits. And if you're feeling generous — as just about every arts organization in the country is struggling right now — you can donate the lost tickets back to the symphony. Contact the Fox box office at 624-1200 for any more information.