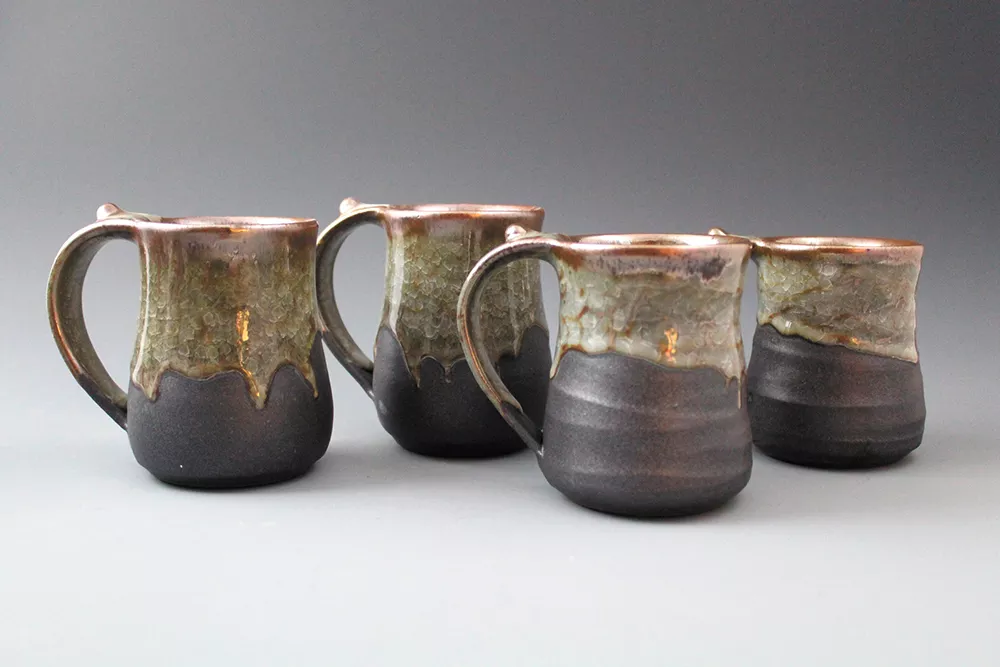 Spokane's monthly arts showcase features events, including gallery receptions, live music and a chance to meet local artists, across the downtown core and beyond. Receptions for this month's event happen on Friday, Dec. 7, from 5-8 pm, unless otherwise noted below, where events are listed alphabetically by venue. These listings were compiled from information provided by First Friday's organizer, Downtown Spokane Partnership, as well as host venues and artists. Red stars denote Inlander staff picks; for additional information visit firstfridayspokane.org.
1900 House & Home, 114 W. Pacific Ave.
Art by Haley Roberts, Amalia Fisch and Ginny Brennan.
Auntie's Bookstore, 402 W. Main
Graphite portraits by Lead Hound Art along with the monthly 3 Minute Mic open mic series at 8 pm, hosted by Danielle Estelle-Ramsay.
Avenue West, 907 W. Boone
Three exhibits are featured: The Night Sky by Pat Schilling, The Nature of Things by Jan Hess and Spokane River Landscapes by Gonzaga University art students.
Barili Cellars, 608 W. Second
Photography by Jay Cousins and jewelry by Morgan Laine, from 4-9 pm.
Barrister Winery, 1213 W. Railroad Ave.
Watercolor paintings by Jeannine Marx Fruci, with music by the duo Sadie and Desiree from 5-10 pm.
Berserk, 125 S. Stevens
Art by Shelby Allison. Reception 3 pm to close; live music by Laminates and Pit at 9 pm.
Bistango, 108 N. Post
Live music by Ray Vasquez.
Bloem — Chocolates, Flowers, Paperie, 808 W. Main, Suite 237
Holiday floral arrangements are displayed; also includes a wine and chocolate tasting from 6-8 pm.
Chase Gallery, 808 W. Spokane Falls Blvd.
The All Media Juried Exhibition, curated by Mason Miles and featuring 36 regional artists. Poetry readings at 6 and 7 pm.
Cherry Street Studios, 1123 S. Cherry St.
The annual open house for the black-and-white film photography studio of Bill and Kathy Kostelec. Dec. 7 from 5-9 pm and Dec. 8-9 from 1-5 pm.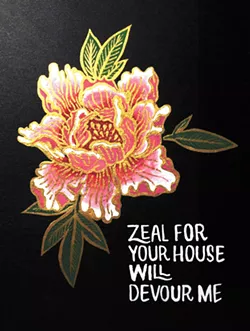 Community Pint, 120 E. Sprague
Made Flesh by Spokane artist Marina Gulova.
Core Pilates & Wellness, 1230 W. Summit Pkwy.
Alcohol ink paintings by Frankie Benka.
Cougar Crest Estate Winery, 8 N. Post
Hand-carved wood and watercolor paintings by Michael Marsh alongside photography by Ira Gardener, from 6-8 pm.
Craftsman Cellars, 1194 W. Summit Pkwy.
Watercolor paintings by Becky Gromlich from 2-9 pm.
Downtown Spokane, locations vary
See the 28 painted hearts created by regional artists for the Give Love Public Art Project & Benefit, supporting the Ronald McDonald House Charities of the Inland Northwest.
First Avenue Coffee, 1011 W. First
Art by Makayla Cavanagh, Jun Oh and Brittany Decker.
Fellow Coworking, 304 W. Pacific Ave.
Hand-carved relief prints by Reinaldo Gil Zambrano.
Halletts Chocolates, 1025 W. First
Photography by Nick Spanjer.
Hills' Restaurant and Lounge, 401 W. Main
Music by the Front Porch Trio: Steve Simmons, Rick Singer, Alan Fisher.
Indaba Coffee Roasters, 518 W. Riverside Ave.
Prints by local artist and Inlander designer/illustrator Jessie Hynes, with live music by Nate Ghering from 6-8 pm.
Iron Goat Brewing Co., 1302 W. Second
A collection by artists represented at Coeur d'Alene's Art Spirit Gallery, including Jeff Weir, Mel McCuddin, Sheila Evans and more.
Kolva-Sullivan Gallery, 115 S. Adams St.
Score: Art and Music Collide is a mixed media and audio collaboration by Larry Ellingson and Timothy Ely.
Leftbank Wine Bar, 108 N. Washington
Paintings by Darcy Lee Saxton from 5-9 pm.
Marmot Art Space, 1202 W. Summit Pkwy.
Paper Works features serigraphs, prints, giclees and original works on paper by artists from the region and beyond.
Maryhill Winery Spokane, 1303 W. Summit Pkwy.
Drawings and paintings by Kaitlin Nuetzmann with live music by Debrah Stark from 5:30-8:30 pm.
New Moon Art Gallery, 1326 E. Sprague
Music to Your Ears features mixed media sculptures by local artist Droz, alongside art by Vicky Cavin and Betty Bradley, from 5-9 pm.
Philanthropy Center, 1020 W. Riverside
We Are Still Here is a showcase of work by regional Native American artists, which includes a live auction on Dec. 8 from 2-5 pm. Reception Dec. 7 from 5-9 pm and Dec. 8 from 10 am-5 pm.
Pottery Place Plus, 203 N. Washington
Carved wood by Joe Simonson and mixed media by Erik Sullivan from 5-9 pm.
Resurrection Records, 1927 W. Northwest Blvd.
You Filthy Animal 2: A Home Alone Themed Art Show benefits the cancer funds of Susan Webber and Kelly Vaughn. Reception from 6-9 pm.
Richmond Art Collective, 228 W. Sprague
A pop-up holiday sale featuring work by members of RAC. Also includes Cyrus Clark's computer algorithm-inspired multimedia project #sad.
River City Brewing, 121 S. Cedar
This month's all-ages garage party features music by Andrew Dempsen, Glen Schroeder and Luke Stuivenga, art by Caroline Bickford, food and more. Events from 4-10 pm.
River Park Square, 808 W. Main
Featuring Spokane Falls Community College students' photography in the Kress Gallery (third level).
Robert Karl Cellars, 115 W. Pacific Ave.
Libertad by Diane Adler, with a tasting of new wine vintages.
Saranac Art Projects, 25 W. Main
The annual Small Works Sale features small and affordable pieces by Saranac members and guests. Open through Dec. 22.
Soulful Soups & Spirits, 117 N. Howard
Art by Brian Gabbard, of the art project Draw With Colors, from 5:30-11 pm.
Spokane Public Library, 906 W. Main
Myesha Callahan-Freet's mixed-media portrait series You'd Look Better With a Smile, with music by singer-songwriter Kyle Richard from 6:30-8 pm.
Stan Miller Studios, 3138 E. 17th Ave.
A home studio show and open house for the internationally known watercolor and egg tempera painter. Dec. 7 from 5-9 pm, Dec. 8 from 11 am-6 pm and Dec. 9 from noon-4 pm.
Steelhead Bar & Grille, 218 N. Howard
Angels for the Holidays by Ellen Blaschke.
Tempus Cellars, 8 N. Post, Suite 8
Live music by Jonathan Nicholson from 6-8 pm.
Trackside Studio Ceramic Art Gallery, 115. S Adams
The fifth annual Cup of Joy holiday invitational features work by 36 U.S. artists; reception 5-9 pm.
V du V Wines, 12 S. Scott St.
Abstract oil paintings by Ricco DiStefano from 5:30-9:30 pm.
Weathers & Associates, 105 S. Madison
Music by fingerstyle guitarist Lane King from 5-8 pm.
William Grant Gallery & Framing, 1188 W. Summit Pkwy.
Mixed media art by mother-son duo Liz and Brad Bishop. ♦