CONSPIRACY ROCK
It might be difficult to articulate how popular the Scorpions' ballad "Wind of Change," inspired by political revolutions in Berlin and the Soviet Union, was when it came out nearly 30 years ago. With its whistling hook and soaring chorus, it became an unofficial anthem of post-Cold War Europe, one of the best-selling singles ever and a staple of classic-rock radio. But what if a shadowy organization designed it to be that way? A new podcast, also titled Wind of Change, floats the notion that the CIA masterminded the song to rally citizens against communism, and host Patrick Radden Keefe dogs operatives past and present to dish the dirt. All eight episodes are available now on Spotify. (NATHAN WEINBENDER)
---
GOING VIRAL
With the Spokane Pride Parade and Rainbow Festival postponed until October, that does not mean the annual June festivities will be totally on hold. OutSpokane is working to provide a space for the LGBTQ+ community to express their voices online via Spokane Virtual Pride, running June 8-13 on OutSpokane's Facebook and YouTube pages. OutSpokane Vice President Steven Herevia says the main goal is creating an online experience for people to celebrate their pride and identity in a fun and safe space. There will be music, art, an interfaith service and more. "We've been able to expand our reach a little further which is kind of awesome," Herevia says. Visit spokanevirtualpride.org for details. (LIZZIE OSWALT)
---
THIS WEEK'S PLAYLIST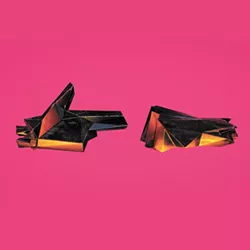 Some noteworthy new music hits online and in stores June 5. To wit:
Run the Jewels, Run The Jewels 4. Killer Mike and El-P might be just the voices we need to hear this election year.
Sarah Jarosz, World On The Ground. The folk killer explores small-town Texas life on her latest.
Rolling Blackouts Coastal Fever, Sideways to New Italy. The Aussie band's 2018 album is a favorite, can't wait to hear the new one. (DAN NAILEN)
Release dates based on latest information available at press time.