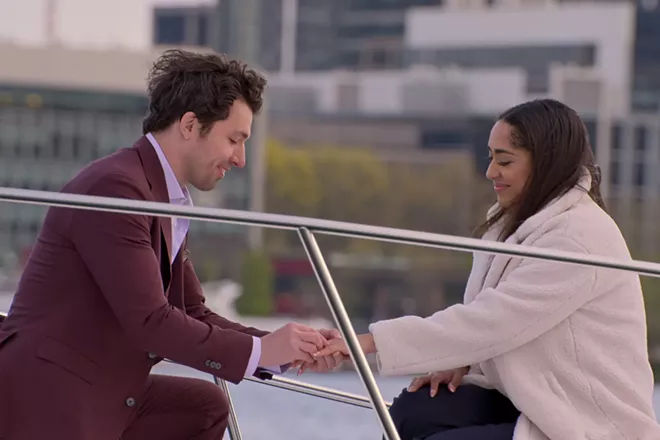 DEFROSTING THE SEATTLE FREEZE
Netflix continues to ask viewers to buy the social experiment that asks if LOVE IS BLIND, with its new season featuring singles from both Seattle and Portland. Participants spend countless hours in "pods" dating one another without ever seeing the people they're talking to. Some get engaged sight unseen before seeing if their relationship survives real-life stressors. As usual, this season offers plenty of cringe as the Seattleites face differences over their lifestyles while also participating in booze-fueled arguments and behavior we assume is for the camera's benefit. Still, as in previous seasons, some singles ultimately marry someone they met just weeks before. Hosted by Nick and Vanessa Lachey (above), all episodes are streaming now, including a "live" reunion catching up with the couples after filming. (SAMANTHA WOHLFEIL)
---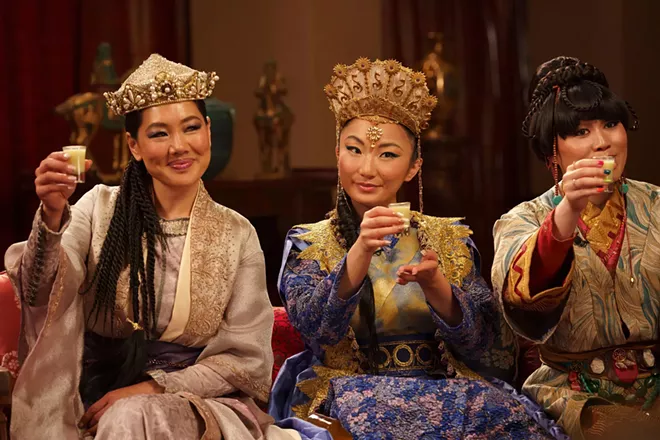 A SKETCH AGREED UPON
Good news! You don't need to have seen Mel Brooks' History of the World: Part I to enjoy Hulu's HISTORY OF THE WORLD PART II. It does help if you already know all of history, though. Like all great sketch shows, this one is uneven. But the great stuff — Anastasia Romanov as a TikToker influencer; Shakespeare as an egotistical showrunner — lifts up the deadweight. Maybe the funniest are all the different versions of the Gospel story, from a romantic comedy with Mary Magdalene to a Curb Your Enthusiasm riff with Judas in the Larry David role. The "Council of Nicea" finale, where a bunch of bishops act as executive producers, trying to make the Gospels more marketable with key demos, is the perfect conclusion. (DANIEL WALTERS)
---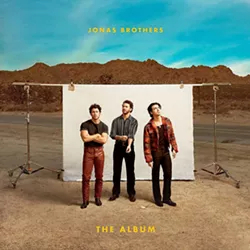 THIS WEEK'S PLAYLIST
Noteworthy new music arriving in stores and online on May 12.
THE JONAS BROTHERS, THE ALBUM. The famed family trio returns with a new LP that taps into '70s pop sounds like the Bee Gees.
DROPKICK MURPHYS, OKEMAH RISING. The Celtic punks deliver a second album of working class anthems created from unpublished Woody Guthrie lyrics.
KAYTRAMINÉ, KAYTRAMINÉ. Portland rapper Aminé and Montreal producer Kaytranada decide to portmanteau it up for this buoyant and collaborative hip-hop project. (SETH SOMMERFELD)