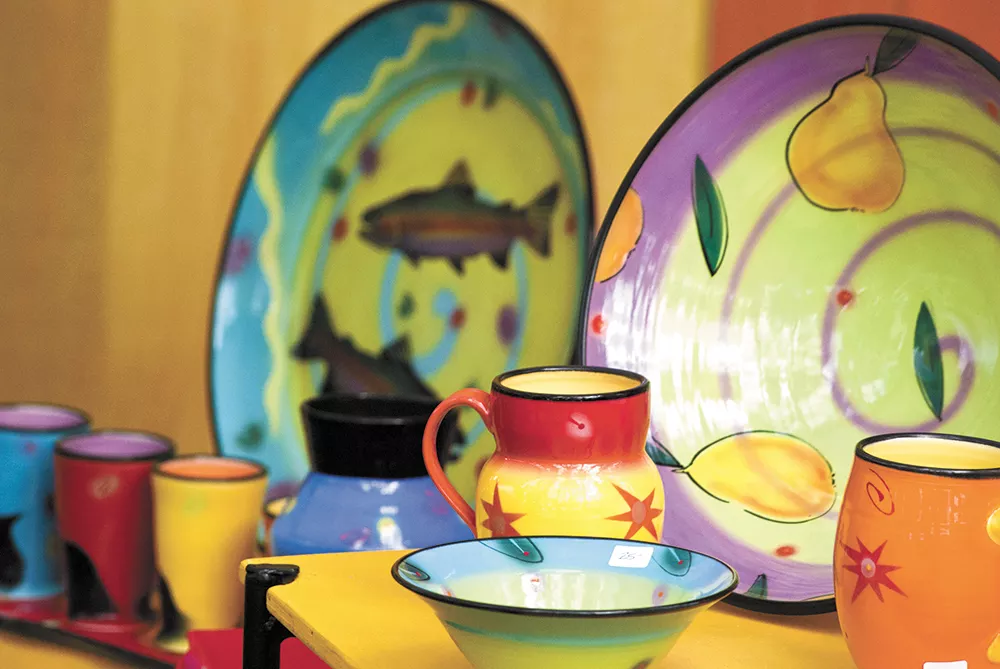 Think of it as one-stop shopping for the culturally curious. That's one way to see ArtFest, the long-running (since 1986) Spokane festival and juried art contest that brings together more than 150 artists from the region and beyond. The festival offers a wide array of artistic media, ranging from painting to sculptures to avant-garde displays, and it's all contained in the historic beauty of Coeur d'Alene Park in the Browne's Addition neighborhood. The three-day event features a lot to take in — including live music, food vendors, a beer/wine garden and kids activities — but here are a few local and regional artists whose work caught our eye, and should catch yours, too.
Andy Sewell
From magnificent, sweeping Northwest landscapes to intricately detailed floral and still lifes and nature scenes, the Idaho watercolorist's work ranges from soft and glowing to scenes so realistic, one has to look very closely to determine they're seeing a painting, not a photo. The University of Idaho Fine Arts graduate seeks to capture images that are "next to impossible to capture with a camera, yet possible to visually create in a painting."
Sayuri "Saju" Kelch
The Japanese-born but now Spokane-based artist's intricate work is inspired by Japanese Ukiyo-e, a paper cutout art form developed in the 17th century. Her pieces are created using a combination of ink drawing and digital painting techniques. Common themes include Japanese culture, Gothic styles and animals.
Linnea Tobias
Vibrant colors and patterns dominate this Spokane artist's oeuvre of watercolor and acrylic paintings, which largely take on themes of nature and still-life scenery. Much of her work features striking textures, abstract patterns and a floral or animal subject, often calling to mind a Mexican folk-art style. Tobias' major art inspirations come from textile design, the changing of the seasons, optical illusions and her own garden.
Linda Lowry
After 25 years of painting, Boulder, Colorado's Linda Lowry sees herself as much a storyteller as a visual artist. "I learn or I create stories as I paint," she says. "Sometimes I am a cultural anthropologist of sorts, painting a Wyoming cowboy bar, a Buddhist shrine room, or a fountain in Luxembourg Garden." While her work has covered subject matter ranging from still lifes to portraits to landscapes, Lowry has focused much of her recent efforts on a series called "Water Nymphs," which features pieces that use the reflective nature of water to add an air of exploration and introspection.
L.R. Montgomery
If you need a crash course on the natural beauty of the Inland Northwest, Spokane artist L.R. Montgomery would be a fine teacher. The artist, who works in oil paintings, watercolors and etchings, has captured many of the region's landmarks in his work over the years, while also providing images of the area's lesser-known gems. In his Manito Park Series, Montgomery provides a pastoral, throwback look at the Spokane landmark, portraying a sense of calm you don't always find at the bustling South Hill park. At ArtFest, see if you can get a look at his woodblock pieces (wood carvings that are used to stamp ink onto paper), and you'll have a good appreciation for this artist's devotion to detail.
Virginia Jurasevich
It's not all paintings and sculptures at ArtFest. The event is open to other media, including the textile and jewelry work of artists like Virginia Jurasevich, an Oregon-based designer who creates scarves, necklaces, earrings and other wearable pieces of art. "My artwork is an adornment to be worn, felt and experienced; be it a shibori scarf, a necklace or earrings, each artistic expression is shaped to emulate organic forms and symmetry found in nature and architecture," says Jurasevich in her artist's statement. ♦
ArtFest • Fri, May 30, from noon to 10 pm; Sat, May 31, from 10 am to 10 pm; Sun, June 1, from 10 am to 5 pm • Free admission • Coeur d'Alene Park • 2195 S. Chestnut • northwestmuseum.org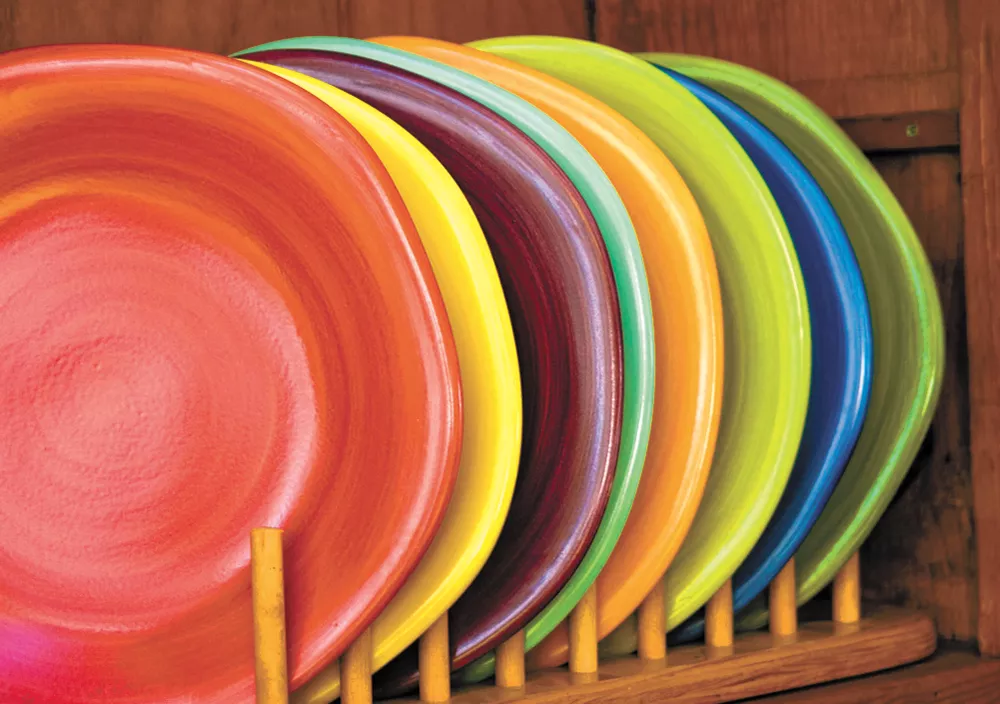 ArtFest Tunes
FRIDAY
Broken Whistle (Celtic), noon
The Vagabonds (Balkan brass), 1:30 pm
Plaid Cat Trio (folk), 3 pm
Howling Gaels (Irish), 4:30 pm
Los Vigiles (Latin), 6 pm
Bakin' Phat (blues), 8 pm
SATURDAY
MasterClass Big Band (swing), noon
Spare Parts (rock/covers), 1:30 pm
Nicole Lewis (Americana), 3 pm
Mighty Squirrel (acoustic folk), 4:30 pm
Angela Marie Project (rock/folk), 6 pm
Robbins' Rebels (fife/drum corps), 7:15 pm
Sammy Eubanks (blues), 8 pm
SUNDAY
Philip Boulding (harp), 11 am
EWU Concert Jazz Orchestra, noon
Brad Keeler Trio (vintage folk), 1:30 pm
Soul Proprietor (funk/R&B), 3 pm