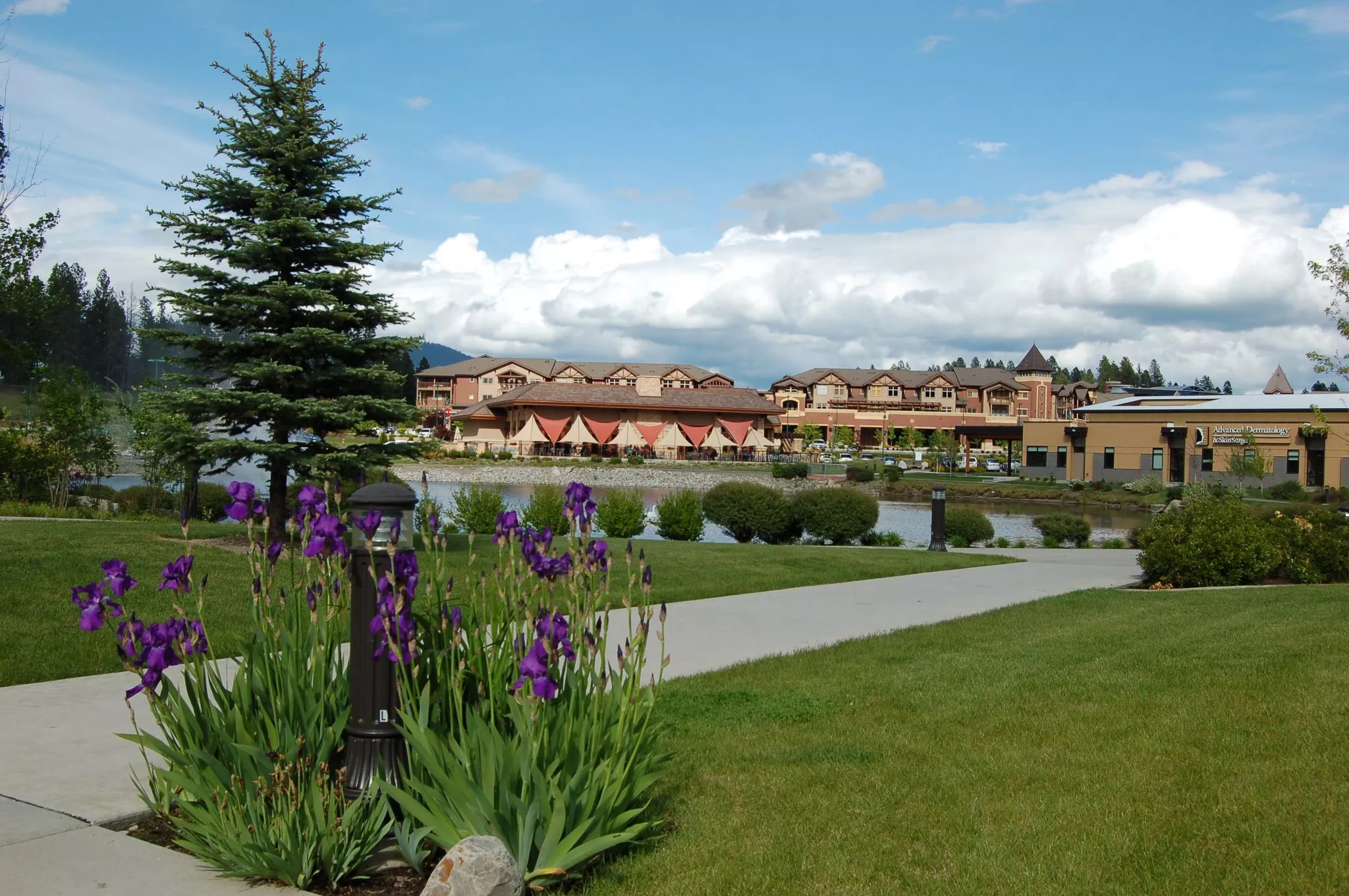 Food trucks offer a little taste of everything. When scouring the streets for some grub, you can find Mexican food on one corner, Jamaican at another and barbecue down the street. So when Michael Melone created his restaurant, knowing he didn't want to be pigeonholed into any one cuisine, he chose to bring the food truck concept indoors.
"I just wanted food that tastes good, and that concept aims to lend itself to the widest variety you can have," Melone says.
In the middle of March, he opened Melone's Culinary Public House in a space at Coeur d'Alene's Riverstone plaza once occupied by the Mill Public House. The construction process meant going down to the studs and starting over, he says.
Large photographs of Portland food trucks clue you into what's on the menu. Melone — previously the food and beverage director at the Santaluz Club in San Diego and co-owner of Dolce Pane e Vino, an Italian-style restaurant, wine bar and cheese shop in Rancho Santa Fe, California — collaborated with head chef Tariq Rahman to create food truck-type items that layer various cultural influences for a blend of flavors.
"The nice thing about food trucks is you get a handful of awesome flavors, and because it's cold up here, it's nice to bring those flavors inside," says Melone.
The menu is divided into two parts: "sinners," a variety of comfort food, and "saints," gluten-free dishes that adhere to the primal diet. Among the former, you'll find banh mi, a Reuben, Chicago burger sliders ($9) and three different kinds of tacos ($11). There's also tilapia with mango salsa, kogi steak with cucumber kimchi and chicken with pico de gallo and wasabi mayo.
Under "saints" you can snack on sweet potato fries ($6) or dine on a salad ($9) or kabobs ($10), including mahi mahi with bell peppers, onions and pineapple. As a longtime sommelier, Melone chose a wine list heavy with blends and syrahs to stand up to the spicy foods and other bold tastes. ♦
Melone's Culinary Public House • 2360 Old Mill Loop, Coeur d'Alene • Open Tue-Wed, 11 am-10 pm; Thu-Sat, 11 am-11 pm; Sun, 11 am-9 pm • 208-966-4184