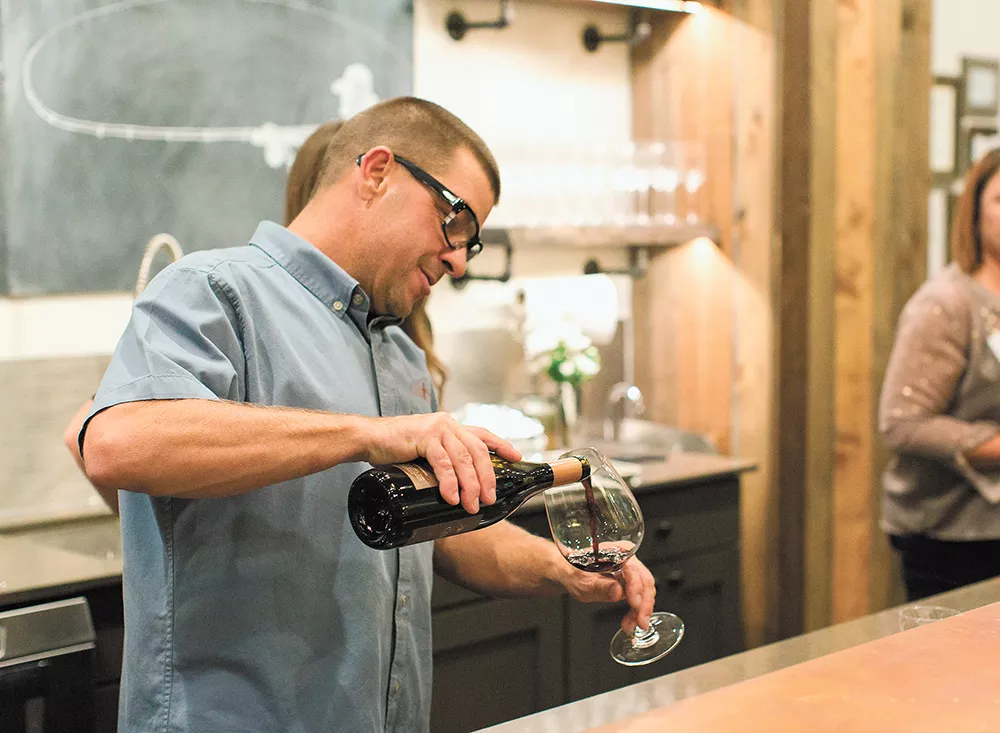 Castaway Cellars represents the Inland Northwest well; most of its wines hail from vineyards across Montana, Idaho and Washington.
Take the 2014 Ripple Red Cuvée, for example, from Coyote Canyon Vineyard in the Columbia Valley's Horse Heaven Hills. There's also a 2016 Pinot Noir Rosé from the nearby Willard Vineyard in Prosser. Castaway's 2016 Pinot Gris, Chardonnay and Spanish Albariño are all made with grapes from Otis Vineyard, a venerable Washington establishment in the Yakima Valley, north of Grandview, which the winery's co-owner and winemaker, Shelly Crawford, was introduced to through award-winning Northwest winemaker Robert Smasne.
Crawford met Smasne through her husband Scott, who treated one of Smasne's family members at his Post Falls chiropractic office. That connection, combined with Shelly's experience gained through Washington State University's Viticulture and Enology program, gave Castaway Cellars its necessary boost.
The winery's label pays tribute to Montana fly fishing, explains Crawford, who grew up in western Montana, a place made famous as a fly-fishing destination through popular culture, including Norman Maclean's A River Runs Through It and Dave Ames' A Good Life Wasted: Or Twenty Years as a Fishing Guide. A photograph of her grandfather with an impressive trout looks down from a shelf in the newly opened Coeur d'Alene tasting room, overlooking a copper-topped bar where customers can sit on leather stools and try one or all of Castaway Cellars' eight wines.
Although running the winery takes a lot of her time — she commutes to Prosser frequently — Crawford still finds time to fly-fish, sometimes accompanied by her children and her brother, a Montana river fishing guide.
"There is just something very special about being on the river, with nowhere to be," she notes. "It is just really easy to lose yourself in the rhythmic casting and the flow of the water."
Castaway Cellars invites its guests to recreate that feeling with a wine flight ($10-$18) and a light snack, such as the house charcuterie plate ($13). And if all the talk about fishing has you in the mood, try the flying fish smoked salmon plate ($15) for flavors that pair beautifully with Northwest wines. ♦
Castaway Cellars • 210 Sherman Ave., Suite 161, Coeur d'Alene • Open Tue-Thu from 11:30 am-6:30 pm, Fri-Sat from 11:30 am-9:30 pm, Sun from noon-6 pm • castawaycellars.com • 208-819-1296