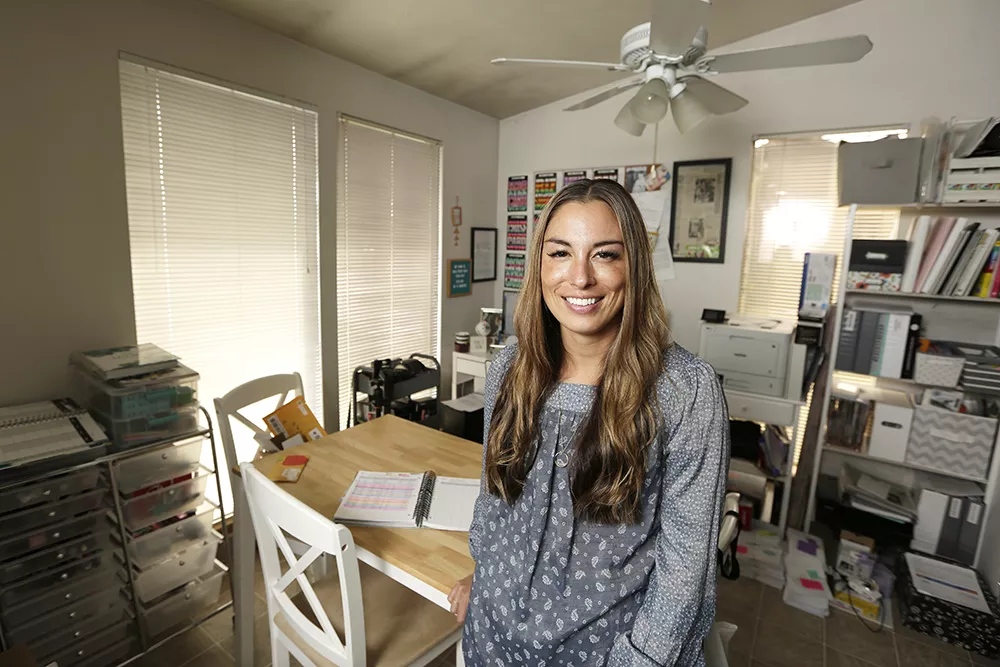 Kumiko Love has accomplished what may seem to many as an impossible feat: Paying off more than $77,000 in debt in less than a year.
Now, she's saving up to buy her first home in cash within two years, and revealing how she does it all with millions of followers on social media through her brand The Budget Mom.
From her modest Spokane Valley apartment, Love, a 33-year-old accredited financial counselor, shares her personally tested budgeting tips and a deep look into her own finances to help and inspire other women just like her — working women, mothers and others of any age or stage of life — that almost any financial goal is possible.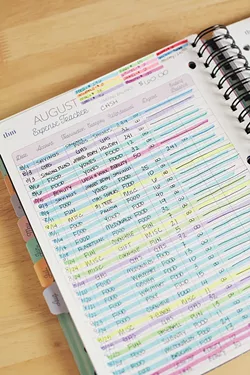 "The first [Budget Mom] article was in 2016 after I had just started my accredited financial counseling designation and started learning all this amazing info," she recalls. "I was like, 'Oh my gosh, I wish I could have known this three year ago.' It would have saved me so many tears and frustration, so I thought it was my duty to share it with the world and help single moms like me, and save [them] stress and time."
Things have since taken off for Love and her brand. She's recently appeared on Good Morning America, Today and Inside Edition, and stories about the Budget Mom have been published by dozens of national and regional news outlets.
Love's newly released Budget by Paycheck Workbook, a financial tracker she designed, has already presold thousands of copies, though it doesn't ship until mid-October. She's also in contract negotiations with a major publishing house to take on the Budget Mom workbook line, and has fans flying in from all over the world to attend a conference she's hosting in Spokane Valley this October.
Love credits the Budget Mom's success to her steadfast, tight-knit community of followers, which currently includes more than 285,000 on Instagram and 585,000 Budget Mom email subscribers.
"Once I started sharing my real numbers and real story, and started searching for a tribe — people like me, single moms who know how hard and lonely it is and [who've felt] defeated and overwhelmed and stressed — they were searching for me, and that is why my community is so strong and growing so fast," she says.
Love posts daily videos on Instagram and YouTube that include budgeting tutorials, savings challenges, her own daily spending and answers to followers' concerns. She also personally responds to each message or email sent to the Budget Mom's online platforms.
"Seeing someone do this in their real, everyday life motivates and inspires hope in so many people," she notes.
Besides the personal fulfillment she gets from being a helpful and trusted resource to other women, Love, most of all, does this for her seven-year-old son, James.
"I had my son in 2012. That was my turning point, my 'aha' moment: I can't just want to figure this out, I have to figure this out," Love recalls. "I'd tried every [budgeting] method out there — monthly, percentage, calendar, envelope budgeting — and every month I failed and was short and I couldn't figure out where it was going. So I took everything I felt I succeeded at and extracted it and rolled it up in a step-by-step method that we know as budget by paycheck."
Love's budget-by-paycheck system combines three budgeting methods: calendar, paycheck and cash envelopes. She designed her own worksheets to track income, spending, budgets and debt, along with other savings goals. These materials are part of the newest Budget by Paycheck Workbook ($50 at thebudgetmom.com), with some forms free online and through a subscriber newsletter.
"My biggest thing is to make sure the people who desperately need it have it without having to pay for it," she notes.
Before anyone can dive right in to her tried-and-tested method, however, Love says it's critical to know how much you're currently spending in various categories like food, entertainment, clothing and household expenses.
"I tell my readers you should not even think about putting any numbers on a piece of paper for your budget until you know where your dollars are going," she says.
"Tip number two is, take a step back and ask why you want to change your financial life," she continues. "You find out what is your purpose and motivation, and you hang on to that and hang on to that hard. It should be something that makes you emotional."
Although Love notably paid off $77,000 worth of debt in just eight months, her personal financial journey began long before that, and before her son was born, back in 2011. After graduating from Eastern Washington University with a degree in finance, Love was initially able to tackle thousands of dollars of credit card debt incurred during college, along with medical debt from a severe motorcycle accident. As time went on, however, more debt — mainly on credit cards and from a new car purchase — piled on during some rough periods, and her total amount owed had again increased.
So in June 2018, Love announced on the Budget Mom's Instagram account her big plan to pay off that looming number so as to hold herself more accountable. It also helped that, at the time, the Budget Mom was growing as a business, and Love was thus able to use extra profits to put toward her debts.
"I hit one goal and moved on to the next, I was always one step ahead of myself," she recalls. "I didn't have time to say 'I have this money, where can I spend it.' It was already spent in my plan."
Even considering her unique situation, Love believes it's possible for anyone, as long as they're motivated and committed, to accomplish similar goals.
"What I say is that if you do the steps and work the plan, anyone can do it," she says. "How fast you do it is the question, not if you can do it. I wanted it bad, and to this day I'm so passionate about it and that is the level you have to get to."
An Evening with the Budget Mom • Wed, Oct. 23 from 5-8:30 pm • $25; $75 VIP • CenterPlace Regional Event Center • 2426 N. Discovery Place Dr., Spokane Valley • thebudgetmom.com